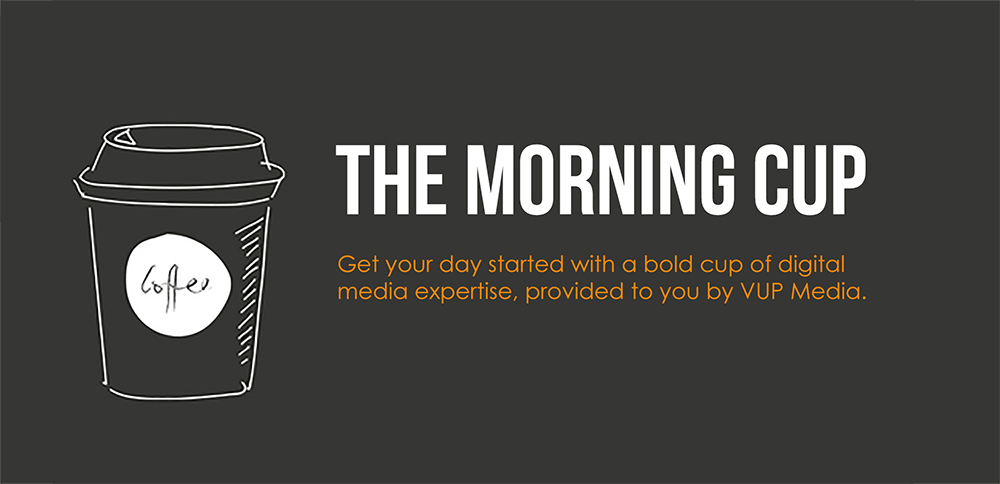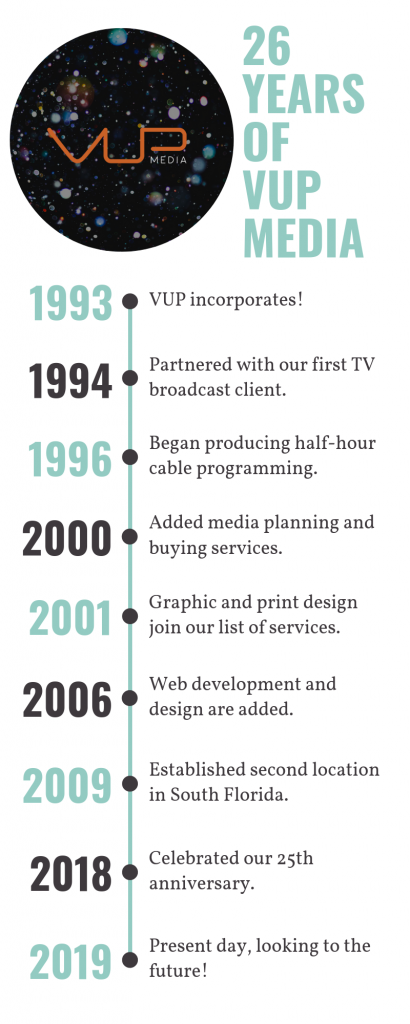 October is a month full of celebration at the VUP Media office. 26 years ago, we officially became a company!
It's time for a blast to the past as we look back on our 26 years in business. Since we started in 1993, technology has changed a lot – and so have we. While we began as a video production company, our list of services has grown substantially since then. What hasn't changed is our passion and constant drive to create.
So sit back, relax, and enjoy this fun VUP Media history lesson!
Just months after incorporation, we hit the ground running with our first TV broadcast client. We started producing weekly commercials that aired on highly-rated channels like NBC and Fox.
In 1996, we upped our game by being the first in the industry to produce half-hour programming. You can check out a snippet of one of our favorites, "Cooking with Nick" on our YouTube channel!
Big changes occurred at the turn of the century. In 2000, we added onto our video production capabilities and began to offer media planning and buying services. Then in 2001, we expanded our services even further by including graphic design and print design. Fast forwarding to 2006, web design and development made their debut on our growing list of capabilities.
Ten years ago, VUP spread its wings and expanded into the Sunshine State. In 2009, we claimed a second location in South Florida and began to build a presence there.
Finally, just last year, we celebrated our quarter-of-a-century anniversary. Turning 25 was a huge milestone for VUP, so of course, we ate a lot of cake to celebrate the occasion!
Now back to the present – and looking toward the future. Who knows what tomorrow's technology will bring, but you can be sure that VUP will continue to grow along with it. VUP Media's 26 years have been full of innovation, so we're looking forward to what comes next!