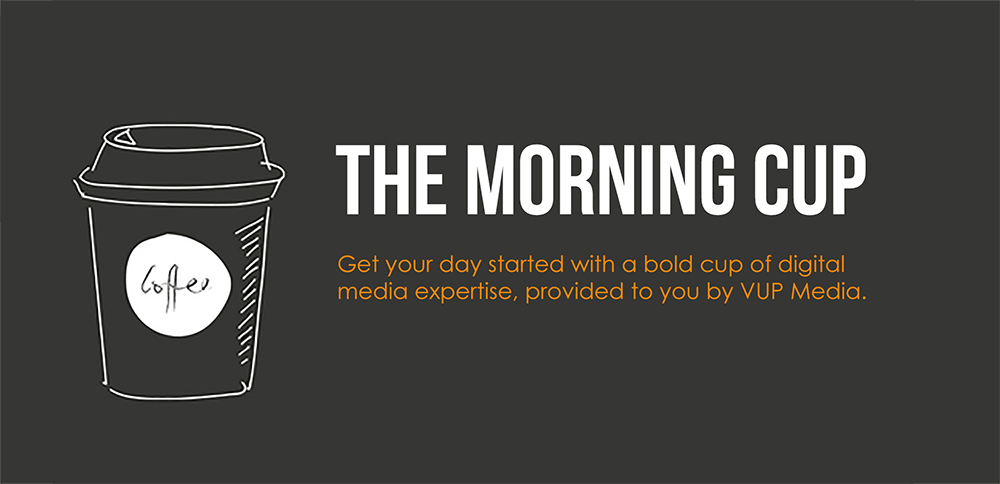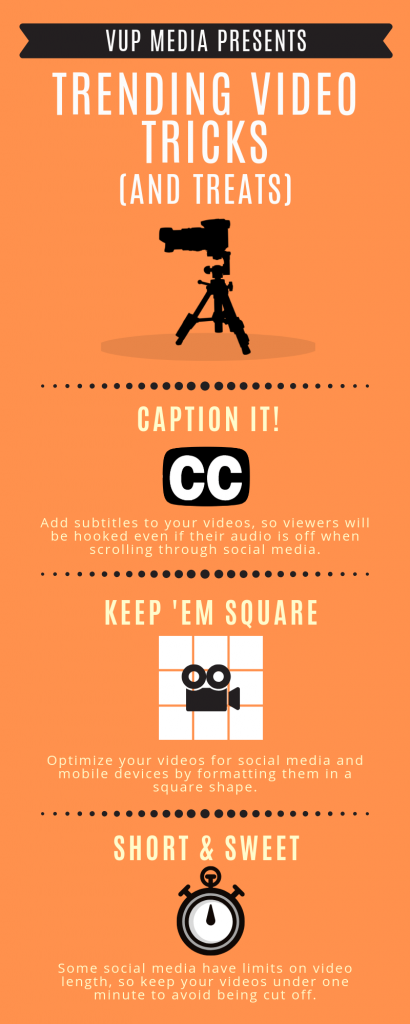 These days, it seems like everyone wants to go viral online. And with video taking center stage on popular social media platforms, video might be the best way to nab your own "trending" spot.
But with so much content out there, it can be tough getting your work to stand out among the rest. Consider these video tricks and tips to keep up with the trends!
Caption It!
Closed captioning is making a comeback due to the rise of mobile device usage. Because most social media use occurs on mobile devices, it's likely a user won't hear your audio unless they tap your video first. Captions are key here, because someone scrolling through their feed in public won't play a video on full blast. Having closed captions on your video will hook your viewer into watching even without sound.
Keep 'em Square
With the changing of technology comes the changing of video size. Social media platforms like Instagram place an emphasis on square-formatted visuals to match their grid-style feed. Square-shaped videos are perfect for mobile devices, because widescreen videos will shrink to fit the width of the screen. To keep your videos current, consider editing your videos to be 1080×1080 pixels. This optimizes your content for social media and prevents cropping or shrinking.
Short & Sweet
Not only do social media platforms emphasize square-formatted visuals, but many place a limit on how long your video can be. Instagram, for example, allows videos up to 60-seconds to be posted on your profile. Avoid having your video cut off by keeping your videos under one minute. Our attention spans are shorter than ever these days, so ensure your video is brief to increase your chances that a viewer will watch from start to finish.
With these helpful video tricks, you'll having your videos racking up engagement in no time. Need more insight on getting your videos up to par with the competition? Consult our video experts today to see how we can help!