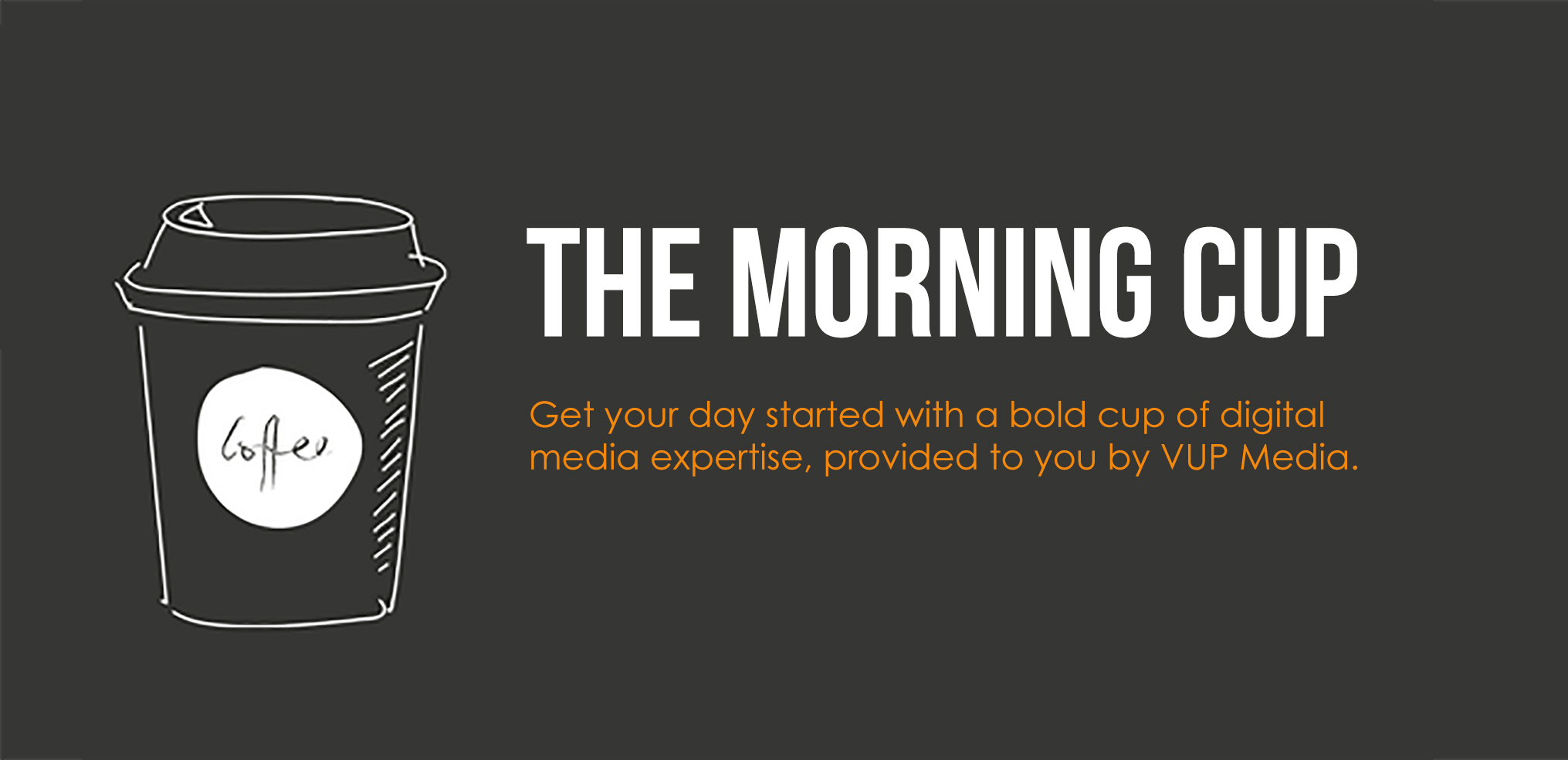 Top 5 Ways to Exercise Your Creative Muscle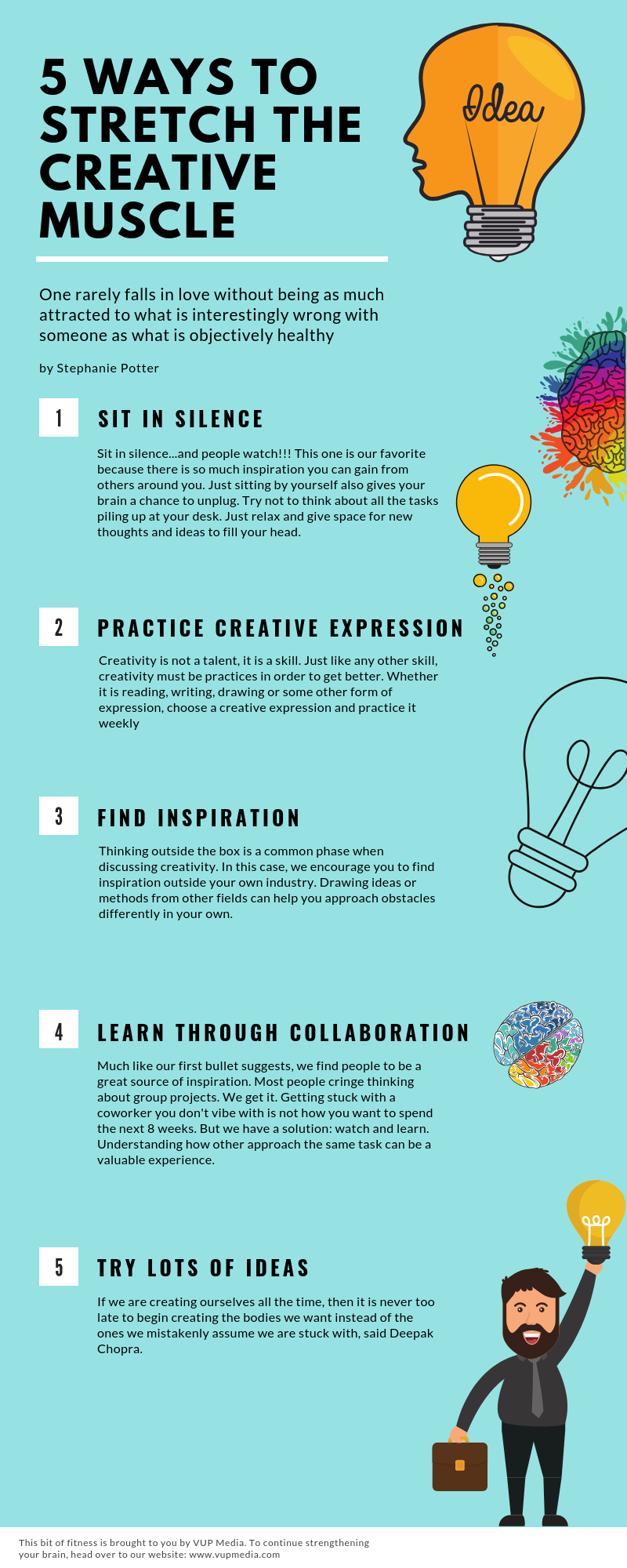 1. Sit in silence
Sit in silence…and people watch!! This one is our favorite because there is so much inspiration you can gain from others around you. (Plus, who doesn't like a little people watching?!) Just sitting by yourself gives the brain a chance to unplug. Try not to think about all the tasks piling up at your desk. Just relax and give space for new thoughts and ideas to fill your head.
2. Practice your own form of creative expression
Creativity is not a talent, it is a skill. Just like any other skill, creativity must be practiced tin order to get better. Whatever your form of expression is (reading, writing, drawing, etc), practice it weekly to see continuous growth.
3. Find inspiration in other industries
Thinking outside the box is a common phrase when discussing creativity. In this case, we encourage you to find inspiration outside your own industry. Drawing ideas or methods from other fields can help you approach obstacles differently within your own field.
4. Learn through collaboration
Much like our first bullet suggests, we find people to be a great source of inspiration. Most people cringe thinking about group projects. We get it, getting stuck with a coworker you don't vibe with is not how you want to spend the next 8 weeks. But we have a solution: watch and learn. Yes, back to people watching! Understanding how others approach the same task can be a valuable experience. You could learn a new trick or learn what not to do again. See, valuable! But in all honesty, two brains are better then one. Working together through brainstorming and idea testing can yield better results and a new level of thinking.
5. Try as many ideas as possible
Treat these like drafts of a much larger project. As humans, we get caught up in making a perfect draft from start to finish. This can take months and usually turns out not to be as perfect as we hoped. By throwing out and completing as many ideas as possible, your brain starts to look at approaching the task in different ways. You will often surprise yourself at the ideas you come up with. Doing rough "drafts" of each of these ideas allows you to weed out the bad ones and then move forward with the cream of the crop.
Want to know more? Enjoy your next cup of awesome soon. The Morning Cup is published every Monday, Wednesday, and Friday and will give you insight and tips about all of your digital media needs…plus a teaspoon of fun. Have a question? Message us on Facebook to submit a topic. Need help? Give us a call at 401.949.8000 and let us boost your brand.
About VUP
We are storytellers, strategists, planners, and artists. VUP Media is made up of digital strategists that help create and execute an array of your digital media and marketing needs. Under one roof and usually at one table, our team plans produces and places your brand and assets across all platforms. Headquartered in Greenville, Rhode Island and Delray Beach, Florida, VUP Media is a full-service Digital Media and Interactive Solution agency. Our 3,000 sq. ft studio is home to four post-production suites, an audio recording studio, and a unique team of creative marketing professionals, motion graphic animators, and web developers. We have a multitude of services that will take your brand to the next level in the digital world. Call 401.949.8000 or visit vupmedia.com for more information.