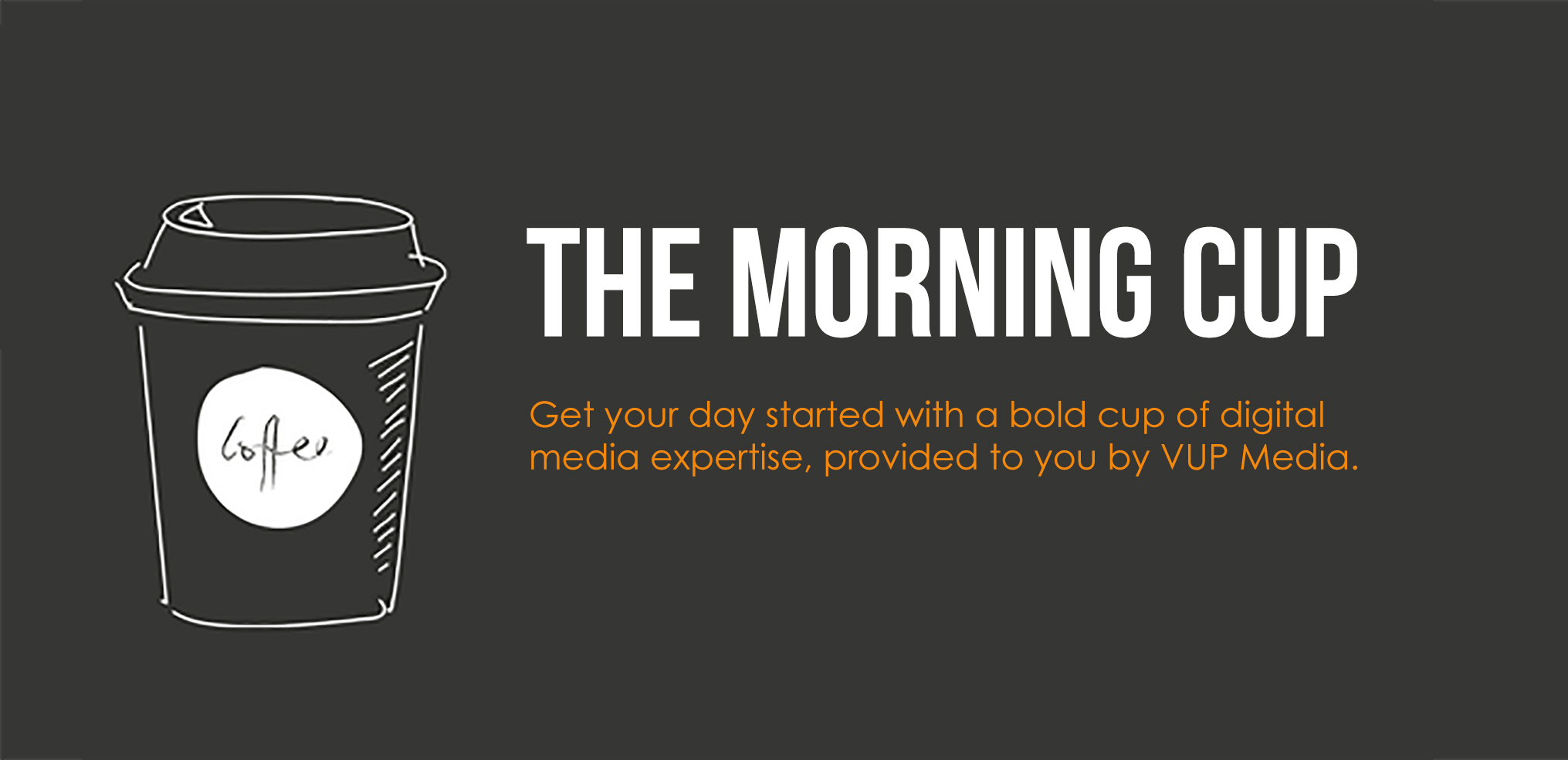 Have you heard of a CSO?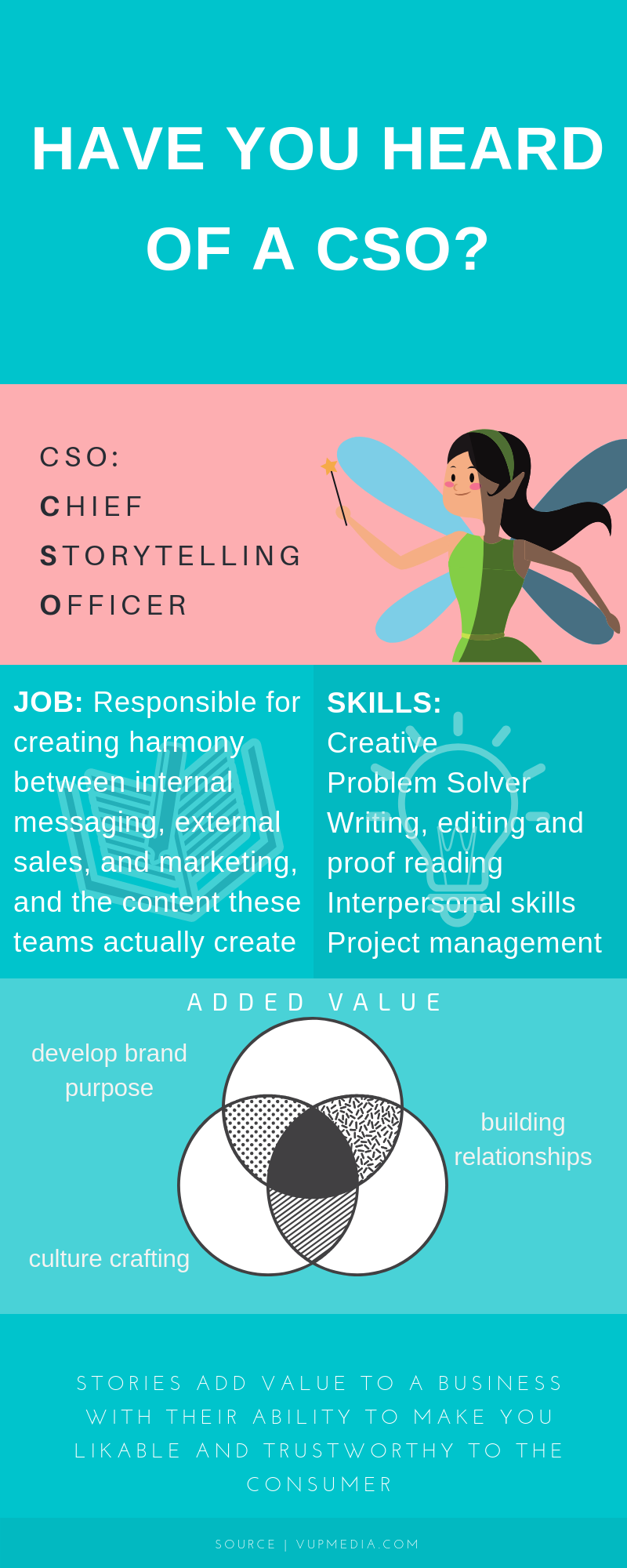 A CSO, Chief Storytelling Officer, is the latest C suite craze for top brands around the world. Some of the more recognizable brands to embrace this position include: Microsoft, IBM, GE Aviation, and Nike.
A Chief Storyteller's job is to tell stories. These stories create unity between internal messaging and external marketing and sales. A CSO works with different departments (and sometimes their own creative team) to develop plot lines that build trust and loyalty with consumers.
We are living in an era where traditional PR and marketing tactics are becoming less and less effective. Consumers no longer pay attention to this messaging. Pushing products and service offers onto consumers is no longer a valid option. Storytelling methods approach consumers differently. Storytellers interact with consumers socially. The concept is working to humanize brands and organizations in the consumers mind. Creating and sharing stories without a sales pitch strengthens trust and captivates audiences. It makes people feel that there is another side to their favorite brand. The most successful storytellers weave values into company culture and embed these into the brand itself. This way, the story is cohesive internally and externally making it easier for both parties to support and nurture.
How do you tell a story?
Brand stories do not rely on just written word. With the average consumers attention span lasting only 8 seconds, it is important to share the story visually as well. A complete story draws from photography, graphics, video, and other means of communication that will connect with several audiences on multiple levels.
Whether or not you put up a job posting immediately for a Chief Storyteller, you should at least consider the story associated with your brand now. Aligning company objectives with the mission is a good place to start. From here, work to have your brand educate, inspire, and kindle positive action for employees and consumers alike.
In today's world as a business, "to survive, you must tell stories" – Umberto Eco
Want to know more? Enjoy your next cup of awesome soon. The Morning Cup is published every Monday, Wednesday, and Friday and will give you insight and tips about all of your digital media needs…plus a teaspoon of fun. Have a question? Message us on Facebook to submit a topic. Need help? Give us a call at 401.949.8000 and let us boost your brand.
About VUP
We are storytellers, strategists, planners, and artists. VUP Media is made up of digital strategists that help create and execute an array of your digital media and marketing needs. Under one roof and usually at one table, our team plans produces and places your brand and assets across all platforms. Headquartered in Greenville, Rhode Island and Delray Beach, Florida, VUP Media is a full-service Digital Media and Interactive Solution agency. Our 3,000 sq. ft studio is home to four post-production suites, an audio recording studio, and a unique team of creative marketing professionals, motion graphic animators, and web developers. We have a multitude of services that will take your brand to the next level in the digital world. Call 401.949.8000 or visit vupmedia.com for more information.
Source:
https://www.mediapost.com/publications/article/307554/engaging-consumers-in-the-era-of-the-eight-second.html