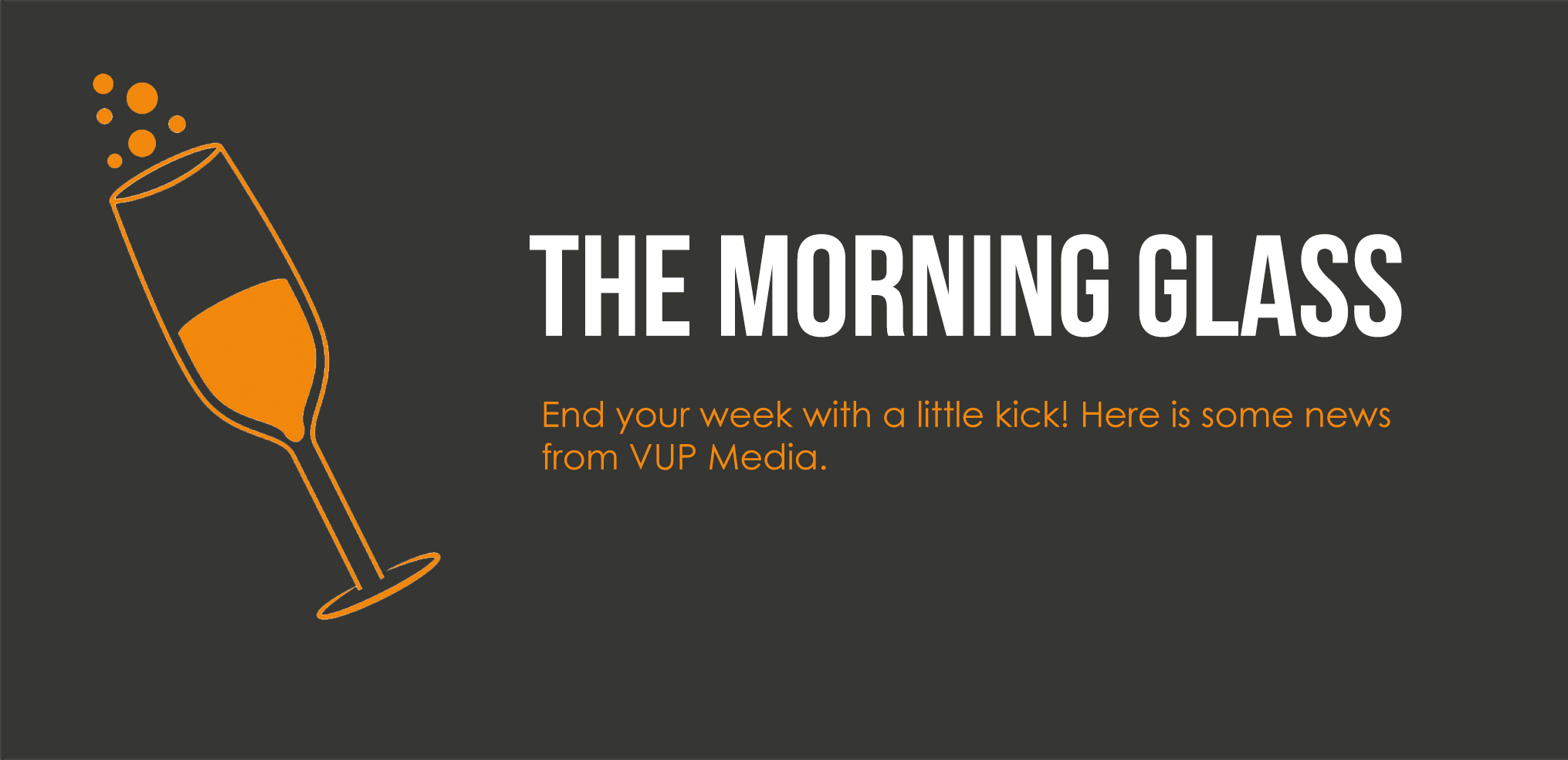 VUP Media Road Trip!
Our Rhode Island and South Florida locations
Happy FriYAY everyone! Get ready for take off! As we continue to get ready to celebrate VUP Media's 25th anniversary, we take a look back to see how far we've come and where we are going. Today we are all about location, location, location! On this segment of The Morning Glass we will be traveling to both of VUP Media's offices. Though we can accommodate clients from all over the country, our two main areas of location consist of Rhode Island and Florida.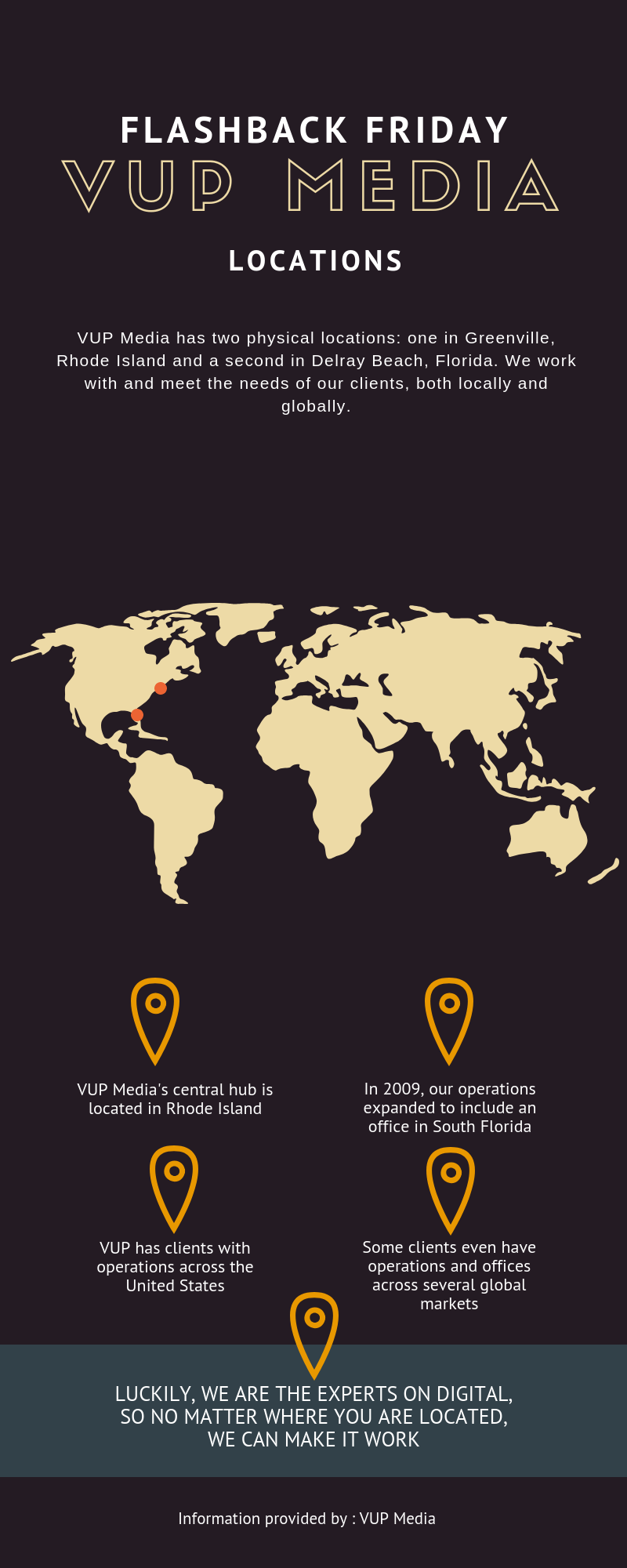 Rhode Island
First stop, the Ocean State! Since it's incorporation in 1993, VUP Media has been working with clients in the Rhode Island area. Our first office was located in East Greenwich, then Cranston, and now Smithfield. This office is our main hub. This allows us to be in a central location in New England, not too far from Providence, Boston, or New York.
Florida
In 2009, VUP Media proudly opened for business in South Florida. This allowed us to expand our strategies down the East Coast. Much of our time down South is spent in Delray Beach, but this allows us to be close to Boca, Miami, and Ft Lauderdale.
Both locations allow for innovation and inspiration. The VUP team all has one goal: make our clients' money through strategic digital marketing, video production, web development, and beautiful graphic designs. We are passionate about sharing brands' stories and their essences. Each office focuses on community ties and business relationships with the customer through B2C and B2B marketing.
We strive to strategize, create, plan, implement, and manage all aspects of our clients' needs, no matter if they are East Coast, South Florida or in another key global market. Luckily, we are the experts on digital, so if you aren't located where we are, we can still make it work.
I know it's tempting to have another Morning Glass, but you'll have to wait until next week! The Morning Glass is published every Monday, Wednesday, and Friday to provide insight and tips for all your digital media needs…plus a teaspoon of fun.
Have a question? Message us on Facebook to submit a topic. Need help? Give us a call at 401.949.8000 and let us boost your brand.
About VUP
We are storytellers, strategists, planners, artists. VUP Media consists of digital strategists that help create and execute an array of your digital media and marketing needs. Under one roof and usually at one table, our team plans, produces, and places your brand and assets across all platforms. Headquartered in Greenville, Rhode Island and Delray Beach, Florida, VUP Media is a full-service Digital Media and Interactive Solution agency. Our 3,000 sq. ft studio space is home to four post-production suites, an audio recording studio, and a unique team of creative marketing professionals, motion graphic animators, and web developers. We have a multitude of services that will take your brand to the next level in the digital world. Call 401.949.8000 or visit vupmedia.com for more information.