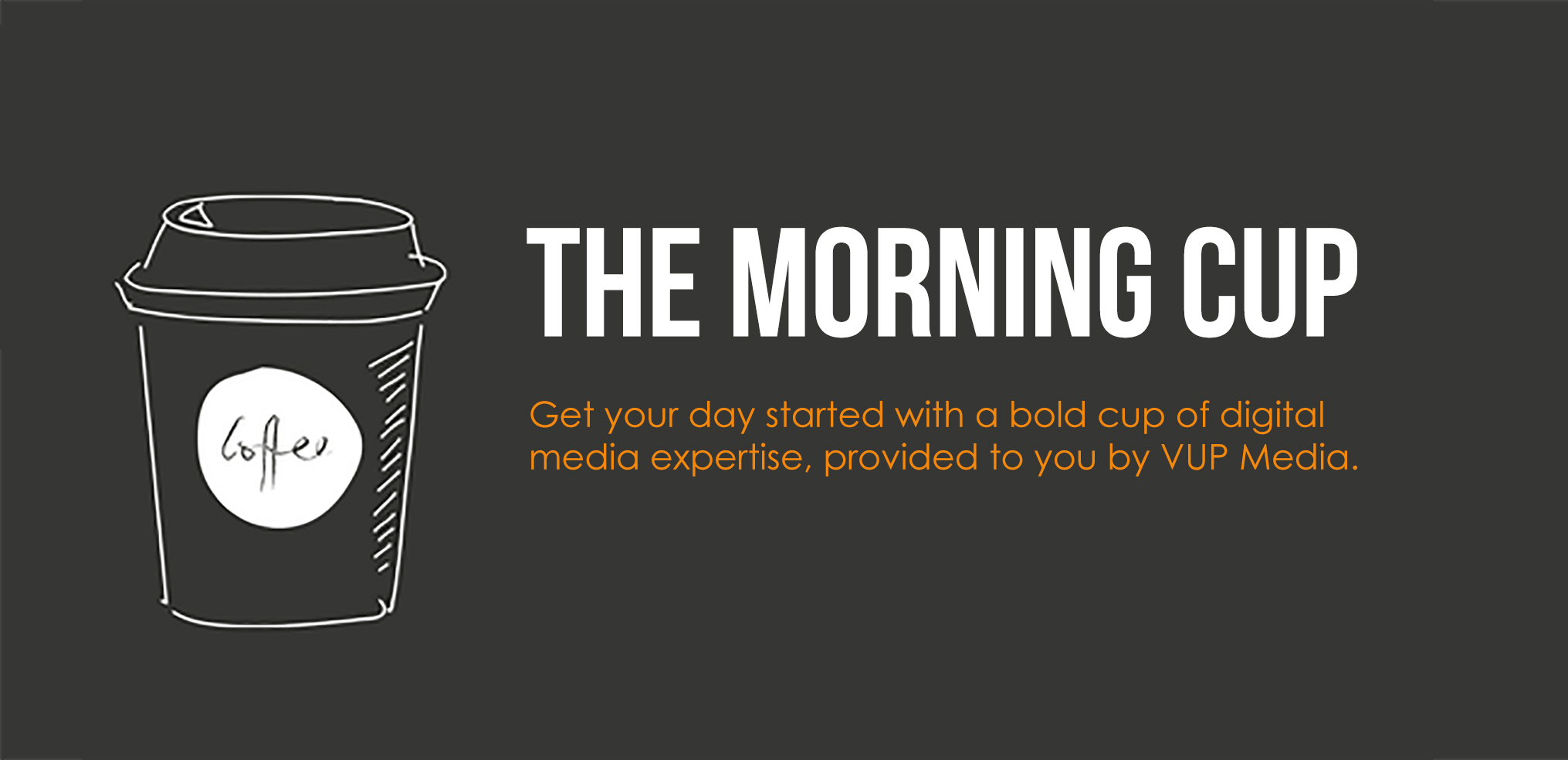 What is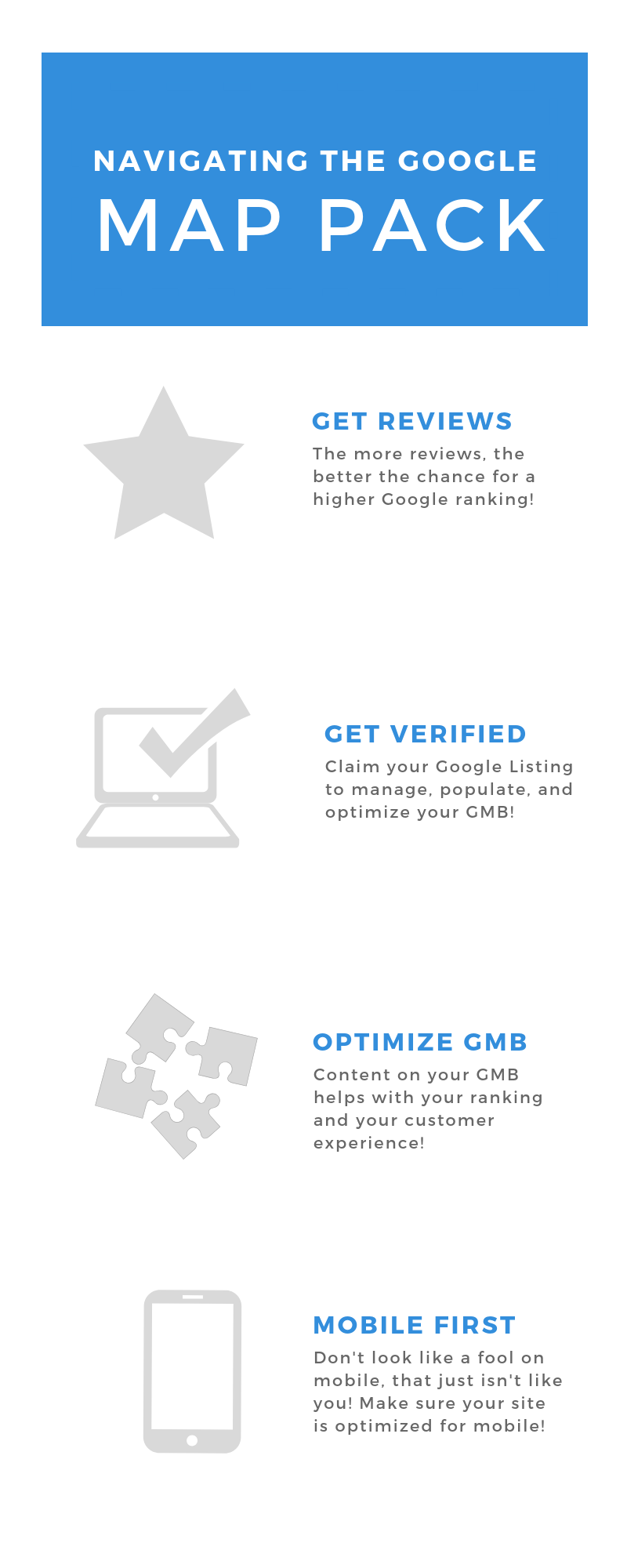 the map pack? Well, when you Google anything with a physical location (Marketing Agency, Doctor's Office, Restaurants, etc.) Google shows the locations of these businesses that are close to you. The map pack is an easy way for people in your area to find your business.
This map takes up the first chunk of search results, which means they get a lot of exposure. Google recently changed their map pack so that only the top three locations are shown. This increases the competition for businesses to secure one of the top three places. So how do you get ranked at the top of this map? Here are some tips:
Get Reviews
The more 5 –Star Google ratings you have the better your chances of ranking number one on the local map pack. When people are enjoying and recommending a business, they are more likely to be a good business. Remember to request reviews from customers who have had a good experience with you. Asking customers to review how you are doing on Google will also show you what you can improve and what you are doing well.
Claim your listing
If you have not done so already, it is so important to claim your business on Google. To do this, type your business name in Google and click "claim my business" on the sidebar. It will ask you to create an account and go through a verification process. Once your business is claimed and verified, you can begin to fill out the GMB to help your ranking!
Optimize your GMB
Once you have a verified GMB it is time to populate and optimize. The more strategic content published on your GMB the more likely that Google would rank you higher. This also helps with the user experience.
Have a mobile-friendly website
Mobile is everything now. More people are searching on their phones than their desktop devices, which is why it is integral to have a mobile-friendly site.
With these tips and a little search engine optimization (SEO), you will start to climb the ranks!
Want to know more? Enjoy your next cup of awesome soon. The Morning Cup is published every Monday, Wednesday, and Friday and will give you insight and tips about all of your digital media needs…plus a teaspoon of fun. Have a question? Message us on Facebook to submit a topic. Need help? Give us a call at 401.949.8000 and let us boost your brand. 
About VUP
We are storytellers, strategists, planners and artists. VUP Media is made up of digital strategists that help create and execute an array of your digital media and marketing needs. Under one roof and usually at one table, our team plans, produces and places your brand and assets across all platforms. Headquartered in Greenville, Rhode Island and Delray Beach, Florida, VUP Media is a full-service Digital Media and Interactive Solution agency. Our 3,000 sq. ft studio is home to four post-production suites, an audio recording studio, and a unique team of creative marketing professionals, motion graphic animators, and web developers. We have a multitude of services that will take your brand to the next level in the digital world. Call 401.949.8000 or visit vupmedia.com for more information.