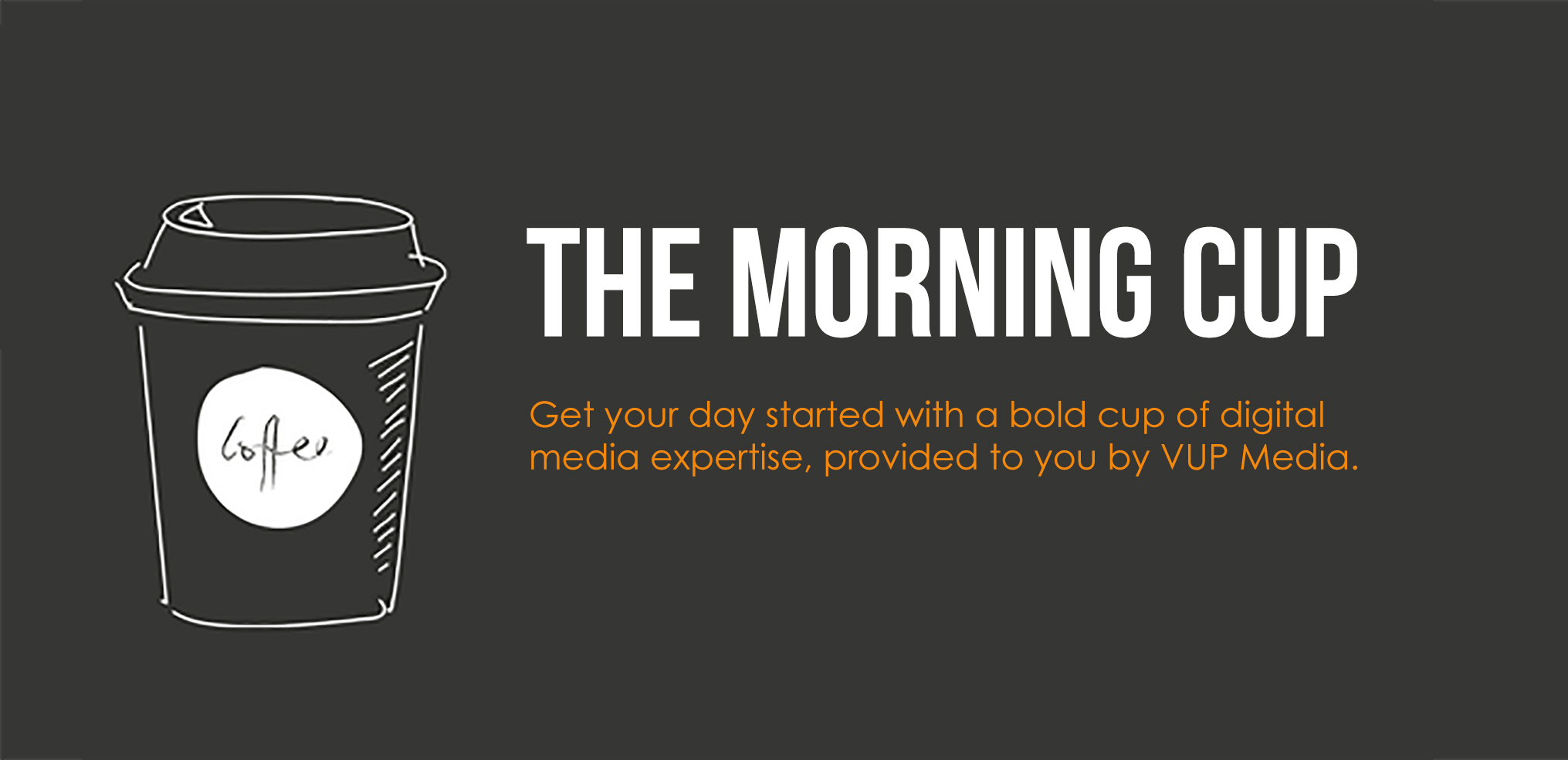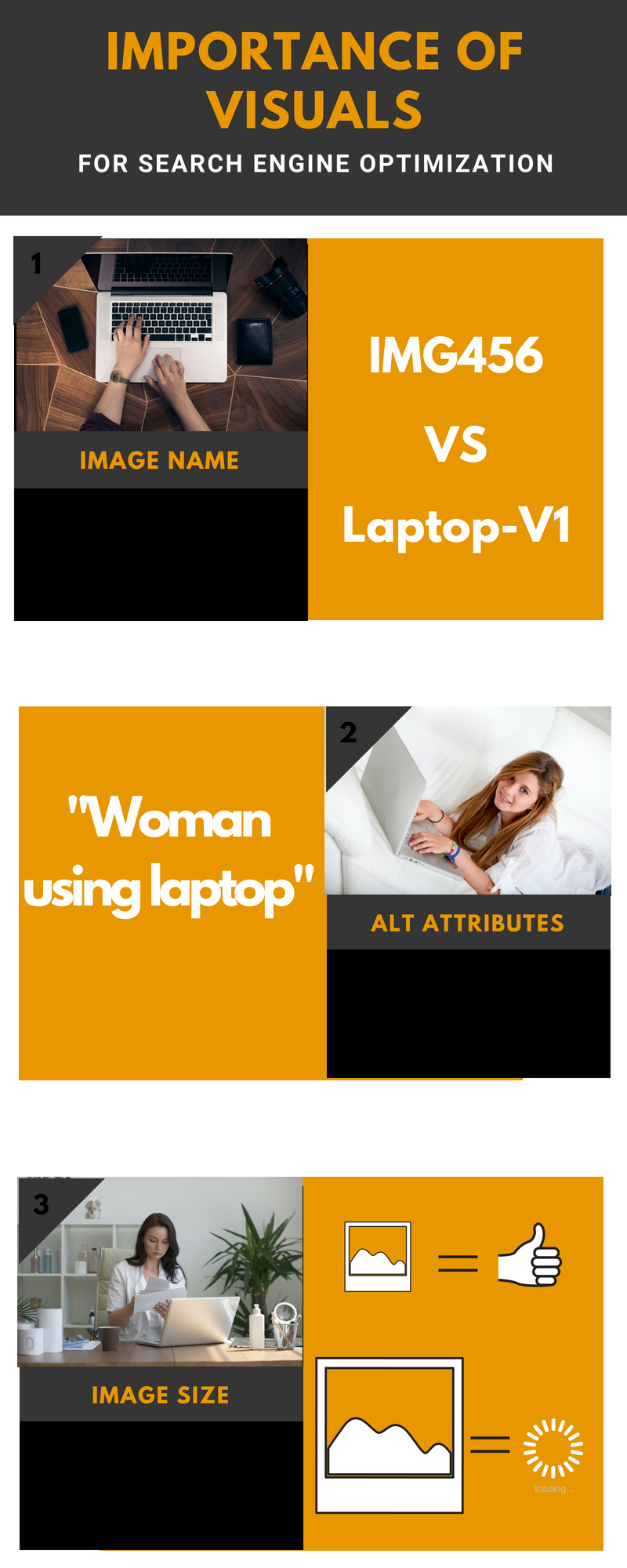 How Visuals Help SEO
We are always hearing talk about search engine optimization or SEO for short. SEO is how to get your business ranked higher on search engines such as Google and Bing. There are many ways to improve your ranking, and tons of different tactics to get ahead of your competitors.
Many of the optimization strategies are text-based. This means using keywords throughout your website and digital content to enhance your rank. This is a highly effective way of SEO, but there are other ways too.
SEO is not affected solely by text. Images also play an important role in the ranking process. Depending on what you search for on Google, an image pack (images on the top of your screen) will come up displaying high ranked images from various web pages. Here are some tips to optimize your images so that they are more likely to rank:
Image Name
Instead of posting the image with its original file name, rename it to describe what it is. For example, if you are publishing a picture of a computer use the title Computer-1 rather than IMG-567. This will help the search engine recognize what the picture is and when to show it in search results.
ALT Attributes
ALT attributes describe an image through text rather than visuals. This is another way that search engines identify what the picture is and what specific keywords the image should show up for.
Image Size
The larger the image size, the slower it is to load. When you are publishing images, you want to make sure that they are at an optimized image size. If they are too large, the load time will take longer. The slower the load time the higher the chance a user will leave before they even see the image or your site.
The more optimized your images are, the more likely you will show up in the rankings of multiple search engines. Proper image usage will help your website load time and will increase your user experience.
Want to know more? Enjoy your next cup of awesome soon. The Morning Cup is published every Monday, Wednesday, and Friday and will give you insight and tips about all of your digital media needs…plus a teaspoon of fun. Have a question? Message us on Facebook to submit a topic. Need help? Give us a call at 401.949.8000 and let us boost your brand. 
About VUP
We are storytellers, strategists, planners, and artists. VUP Media is made up of digital strategists that help create and execute an array of your digital media and marketing needs. Under one roof and usually at one table, our team plans, produces and places your brand and assets across all platforms. Headquartered in Greenville, Rhode Island and Delray Beach, Florida, VUP Media is a full-service Digital Media and Interactive Solution agency. Our 3,000 sq. ft studio is home to four post-production suites, an audio recording studio, and a unique team of creative marketing professionals, motion graphic animators, and web developers. We have a multitude of services that will take your brand to the next level in the digital world. Call 401.949.8000 or visit vupmedia.com for more information.
GET IN TOUCH
VUP Media
401.949.8000
5 Pleasant View Greenville, RI