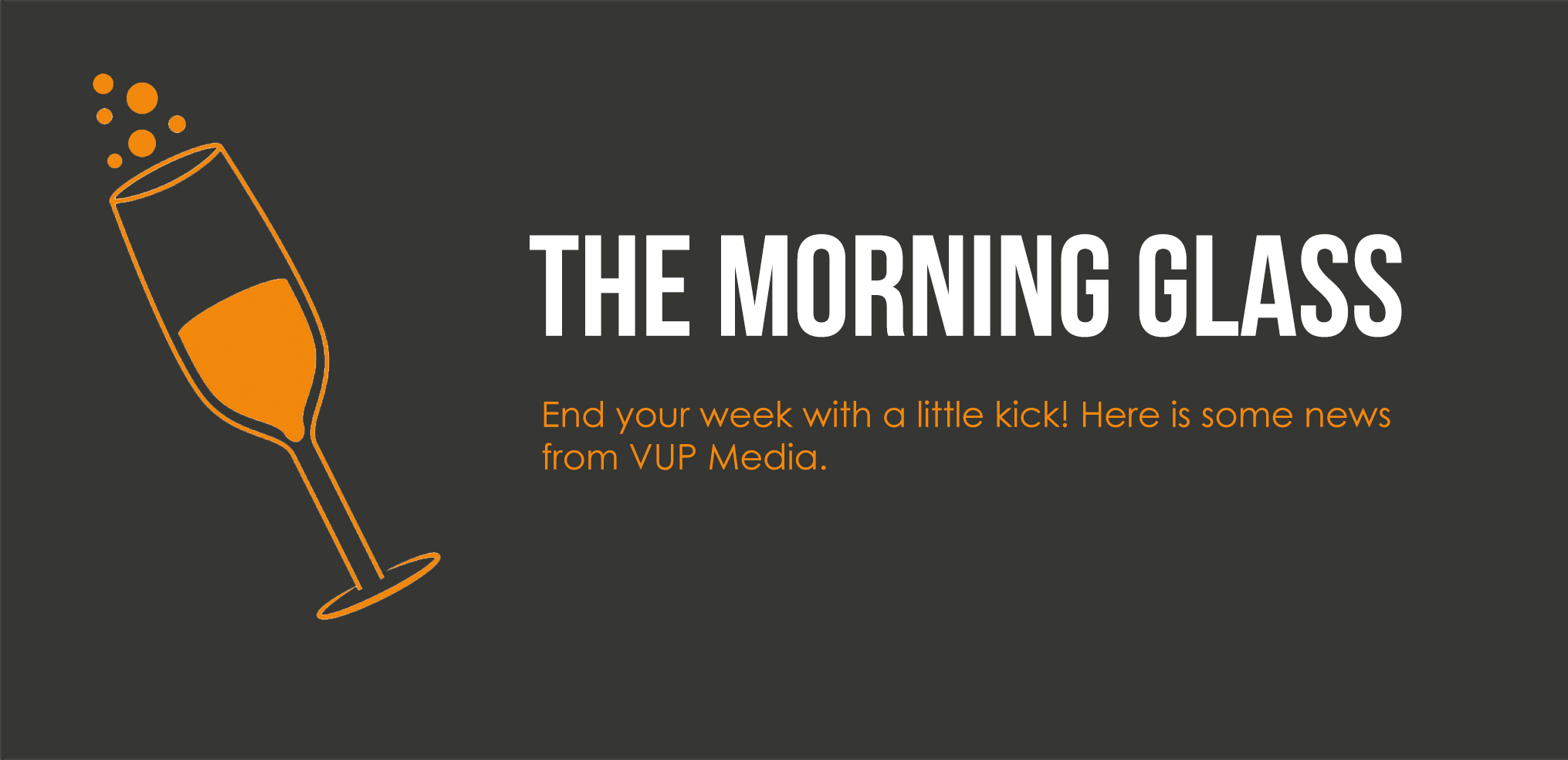 Animated Social Media Posts
Your advertisement needs to tell a story, but that's difficult to do on social media when people just want quick. Too much text and people will scroll by; too little text and people may get confused by your message… or just not listen.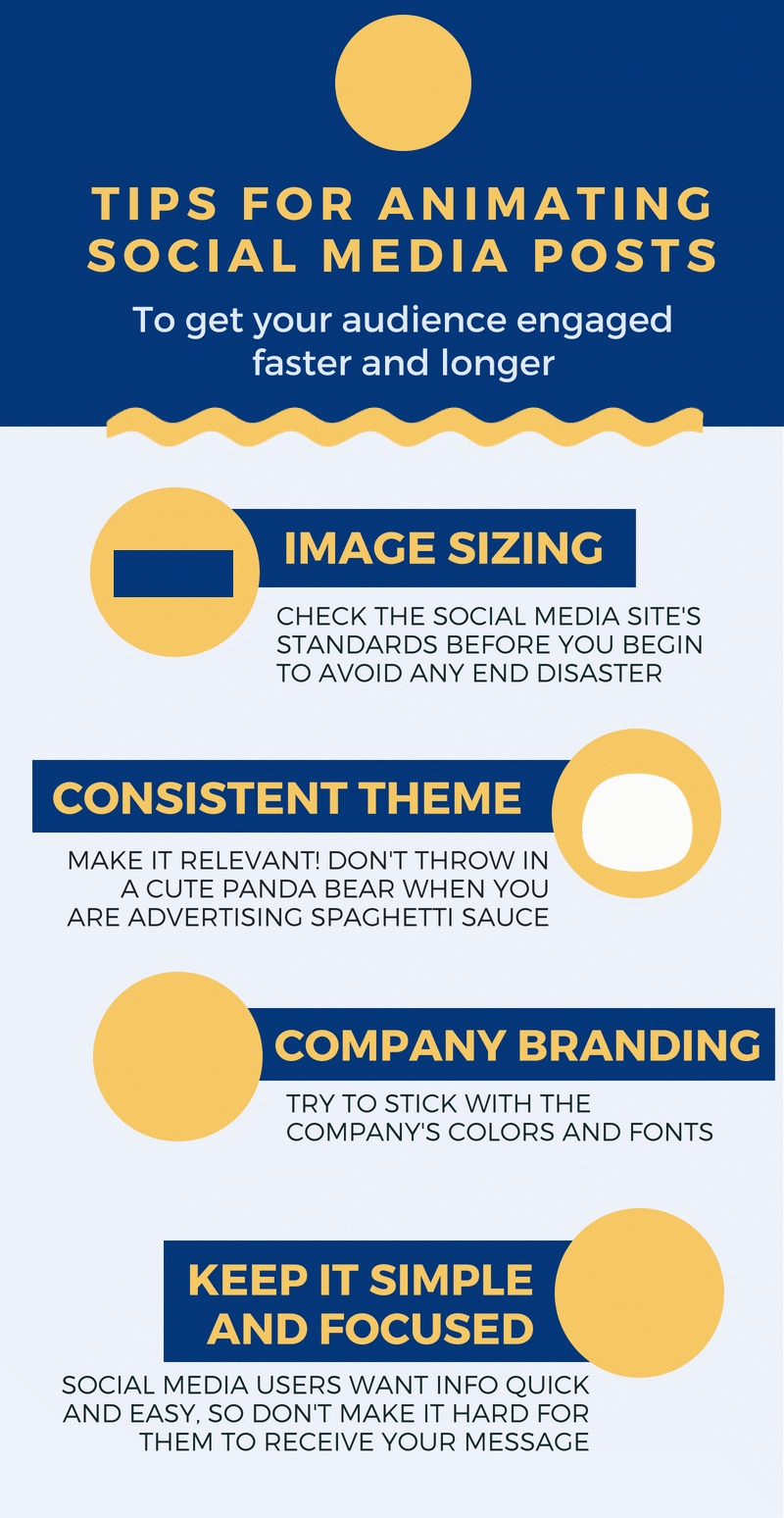 That's why you should animate your social media posts.
When scrolling through content quickly, people spot, comprehend, and engage with visuals faster and longer than they do text. In fact, four times as many consumers would rather watch a video about a product than read. Think about it, would you rather spend the time reading a long paragraph or get the same information by watching an animation that plays automatically for you? Animating your social post ensures that consumers engage with your story by doing the work for them.
There needs to be a reason for animating.
People get confused and scroll to the next ad if objects are moving randomly around their screen. Keep it simple and focused. If you are selling a product, make sure that product is at the core of your animation. Also, keep a consistent theme. When making a football ad, you may want to have a football flying around on a field, but you don't want to include a baseball in it. An animated social post will find the most success if it stays consistent with the advertisement's style and theme, company branding, and thinks about its audience.
The animation needs to be sized appropriately.
Finally, the most important tip of all: make sure you are animating post with the intended social media in mind. Nothing is more heartbreaking than making an entire animation and finding out the social media site doesn't allow that file size or aspect ratio. For example, Facebook may be more lenient with aspect ratios, but Instagram doesn't have much flexibility. So find out the appropriate image sizing and then get started on your animation, it will save you time in the long run.
Social media is changing to love video, and ranking it higher than other posts. On average, people spend 2.6 times more time on pages with video than pages without video. So stop telling your story with text and start animating it to engage your audience faster and longer.
I know it's tempting to have another Morning Glass, but you'll have to wait until next week! The Morning Glass is published every Monday, Wednesday, and Friday to provide insight and tips for all your digital media needs…plus a teaspoon of fun.
Message us on Facebook to submit a topic! Need help? Give us a call at 401.949.8000 and let us boost your brand.
About VUP
We are storytellers, strategists, planners and artists. VUP Media is made up of digital strategists that help create and execute an array of your
digital media and marketing needs. Under one roof and usually at one table, our team plans, produces and places your brand and assets across all platforms. Headquartered in Greenville, Rhode Island and Delray Beach, Florida, VUP Media is a full-service Digital Media and Interactive Solution agency. Our 3,000 sq. ft studio is home to four post-production suites, an audio recording studio, and a unique team of creative marketing professionals, motion graphic animators, and web developers. We have a multitude of services that will take your brand to the next level in the digital world. Call 401.949.8000 or visit vupmedia.com for more information.
Sources:
https://wistia.com/learn/marketing/video-time-on-page
https://animoto.com/blog/business/video-marketing-cheat-sheet-infographic/