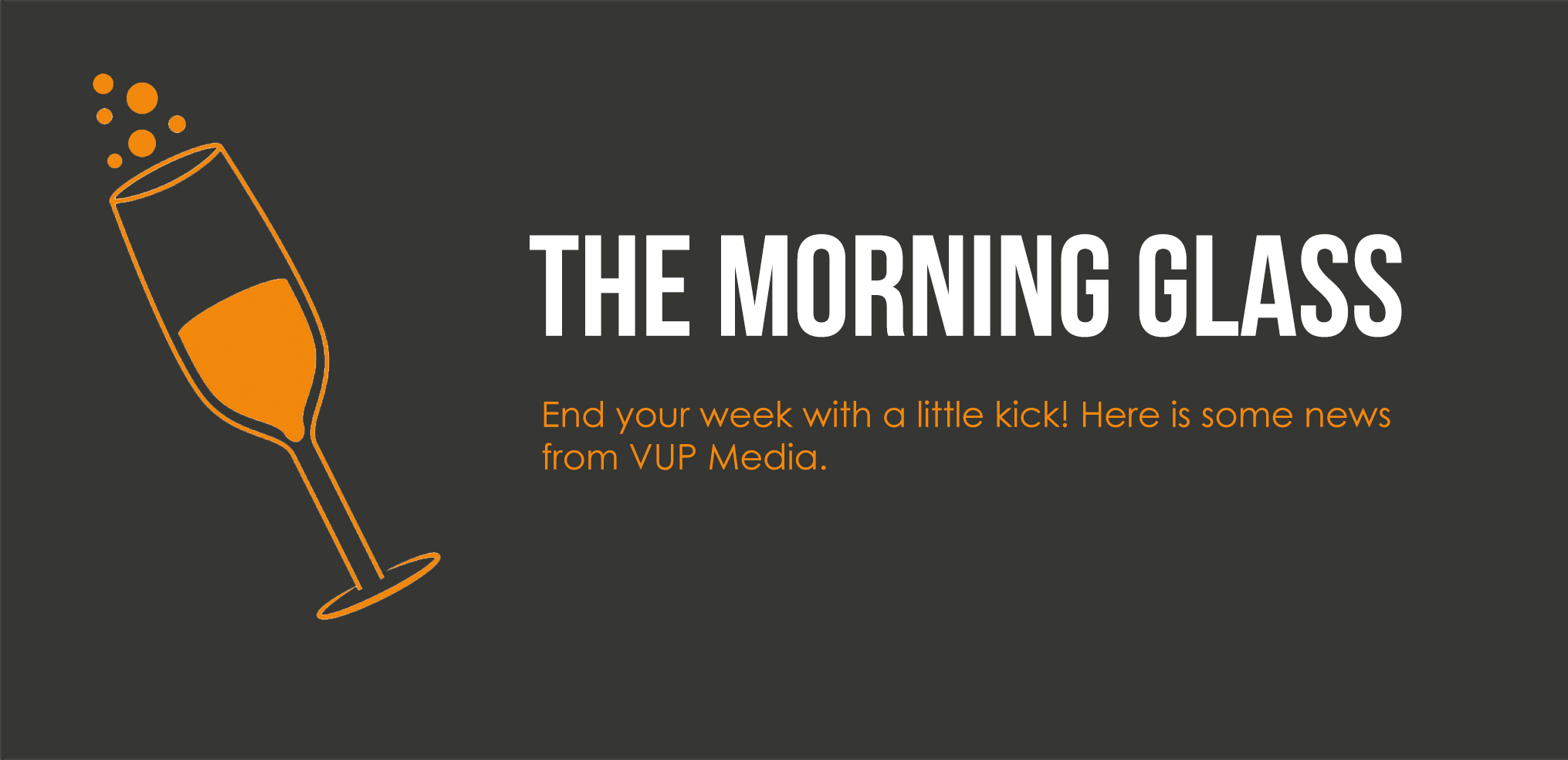 A Brief but bold History Lesson
VUP Media Milestones
We are having our cake and eating it too as we gear up to celebrate VUP Media's 25th Anniversary! Today we are taking a trip back in time and revisit some of our biggest milestones along the way. Check it out:
The journey begins in July of 1993 when Andrew Fogell, our CEO and creative director, acquires Video Unlimited Productions. A few short months later, Video Unlimited Productions (VUP Media) incorporates.
1994 rolls around and we acquire VUP Media's first broadcast television client. VUP Media begins producing television commercials weekly airing on NBC, Fox, and other highly rated outlets.
Our television spotlight continues in 1996 when VUP Media is first in the industry to produce half hour programming on cable. Some of our favorite cable program projects include Cooking with Nick, Picerne Real Estate, and It's Your Home Today!
From here, we jump to 2000 and the growth of technology. As technology grows, so does VUP Media, and we begin to include media planning and buying services along with video production. Our growth continues in 2001 expanding our client services to include graphic design and print design.
2003 is another year of celebration with the 10th anniversary of VUP Media!
The addition of web design and development in 2006 continued our expansion of in-house services. VUP Media's next milestone in 2009 set the foundation for our future as we build a presence and second location to call home in South Florida.
Fast forward a few years and here we are, eating cake and constantly driving onward to our next milestone!
I know it's tempting to have another Morning Glass, but you'll have to wait until next week! The Morning Glass is published every Monday, Wednesday, and Friday to provide insight and tips for all your digital media needs…plus a teaspoon of fun.
Have a question? Message us on Facebook to submit a topic. Need help? Give us a call at 401.949.8000 and let us boost your brand.
About VUP
We are storytellers, strategists, planners, artists. VUP Media consists of digital strategists that help create and execute an array of your digital media and marketing needs. Under one roof and usually at one table, our team plans, produces, and places your brand and assets across all platforms. Headquartered in Greenville, Rhode Island and Delray Beach, Florida, VUP Media is a full-service Digital Media and Interactive Solution agency. Our 3,000 sq. ft studio space is packed with four post-production suites, an audio recording studio, and a unique team of creative marketing professionals, motion graphic animators, and web developers. We have a multitude of services that will take your brand to the next level in the digital world. Call 401.949.8000 or visit vupmedia.com for more information.