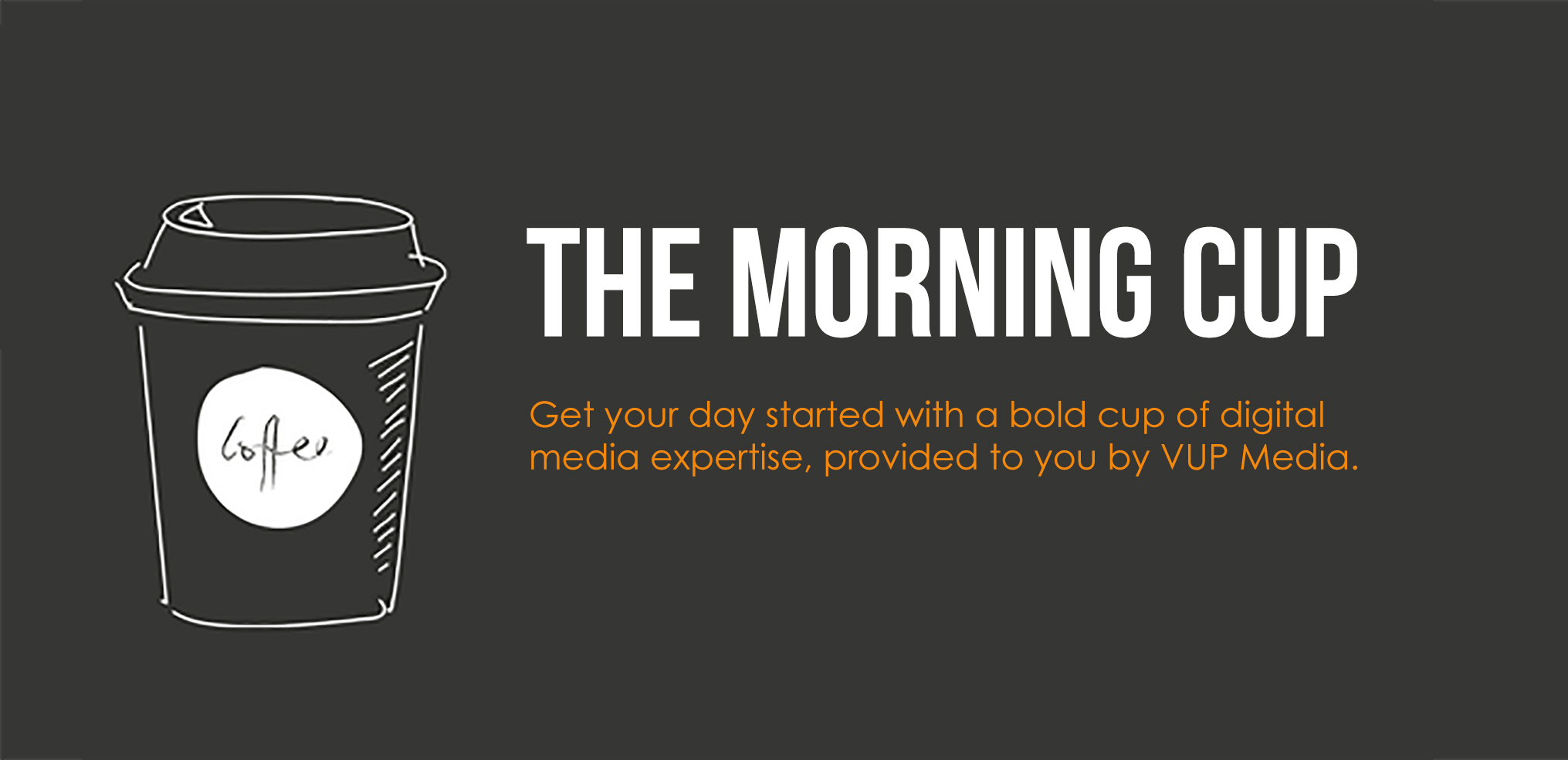 Let's Get Digital!
Writing for the Digital World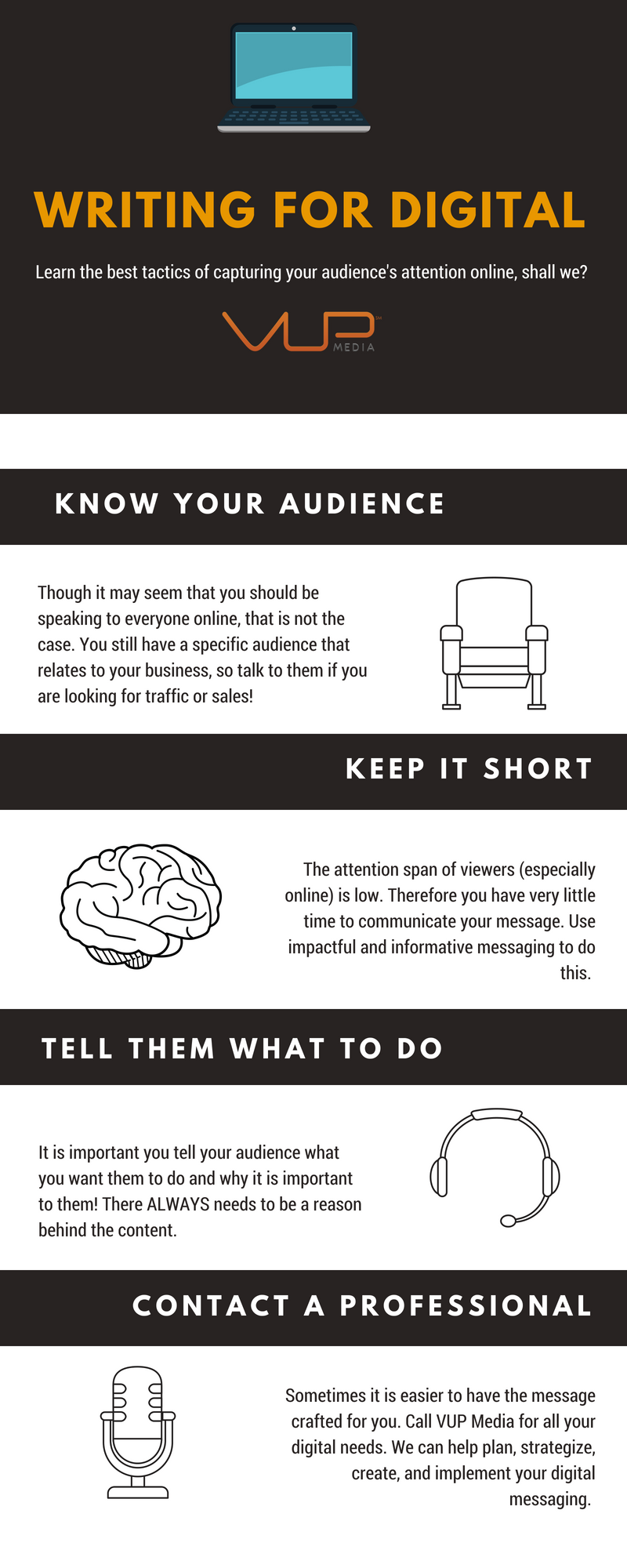 As you have learned from our other blogs, it is very important to be involved in the digital world. This means that everyone can see your brand as long as they have access to a computer. So, how do you start creating content for all of these people?
Know Your Audience
Yes, there are millions of people that could potentially see your post/article/ website, however, not all of them will need what you have to offer. You need to know your audience and write accordingly.
For example, if you work for a business selling used furniture, your writing should reflect the demographics of people who are purchasing used furniture. When writing for varying audiences, it is important to change your tone, the readability of your language, and writing style to match.
Keep It Short
The attention span of many is dwindling with the technological age if you have made it this far then you are doing great (or we're just really captivating). Anyways, this means you have to get to the point and be short and sweet about it! Tell your potential customers what you have to offer and how it will help them.
Tell Them What To Do
Your audience does not want to do a lot of work; instead, they want you to tell them what to do and why you matter to them. Create a call to action that explains what your audience should do.
Contact A Professional
All of these tips require strategy backing them. It is important to always have a reason for each piece of content that is published under your brand. That is why it is very important to have a professional team help with your goals and the implementation of them.
Want to know more? Enjoy your next cup of awesome soon. The Morning Cup is published every Monday, Wednesday, and Friday and will give you insight and tips about all of your digital media needs…plus a teaspoon of fun. Have a question? Message us on Facebook to submit a topic. Need help? Give us a call at 401.949.8000 and let us boost your brand.
About VUP
We are storytellers, strategists, planners, and artists. VUP Media is made up of digital strategists that help create and execute an array of your digital media and marketing needs. Under one roof and usually at one table, our team plans, produces and places your brand and assets across all platforms. Headquartered in Greenville, Rhode Island and Delray Beach, Florida, VUP Media is a full-service Digital Media and Interactive Solution agency. Our 3,000 sq. ft studio space is packed with four post-production suites, an audio recording studio, and a unique team made up of creative marketing professionals, motion graphic animators, and web developers. We have a multitude of services that will take your brand to the next level in the digital world. Call 401.949.8000 or visit vupmedia.com for more information.