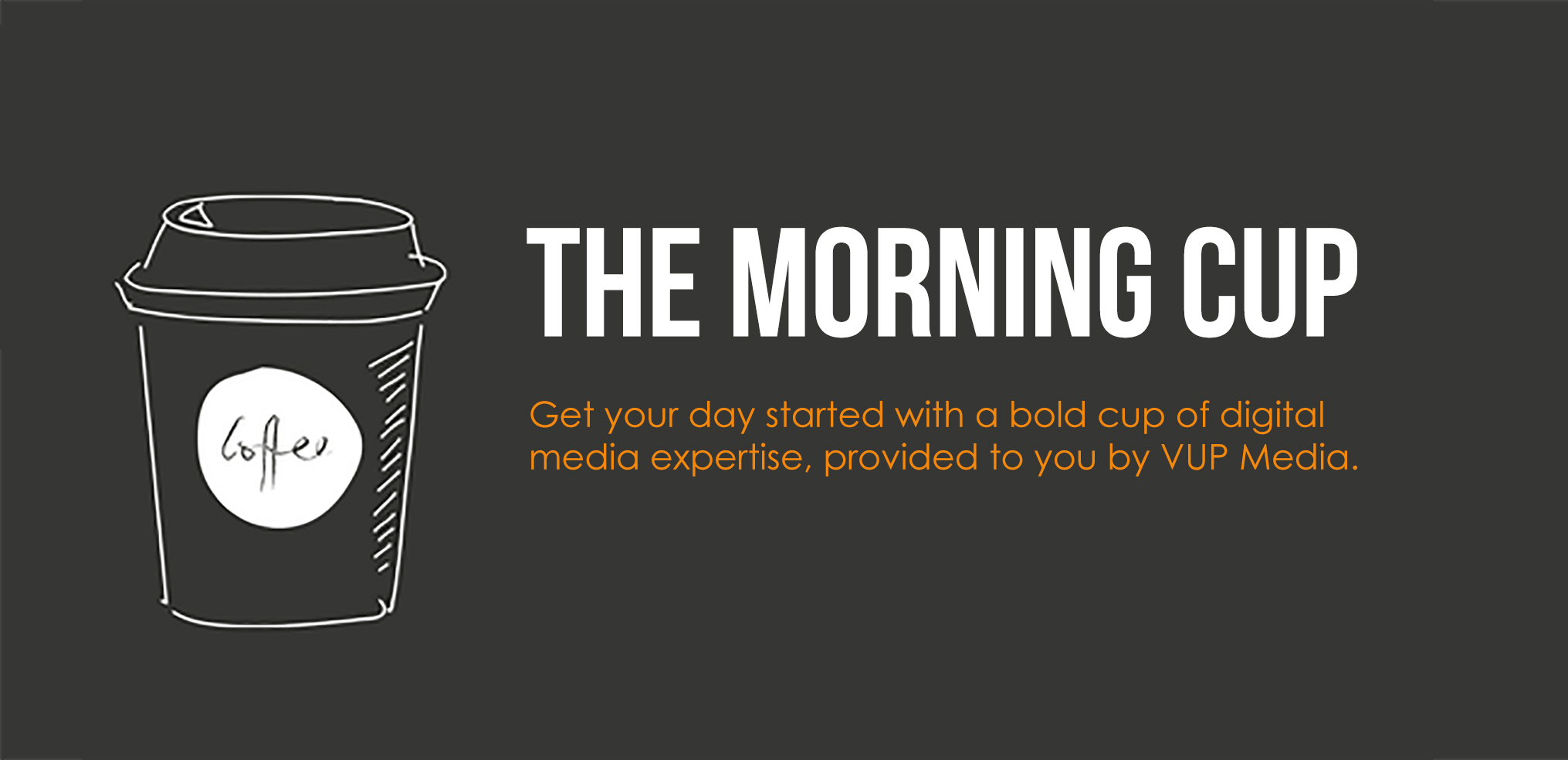 Inbound vs. Outbound Marketing
Tell Me the Difference!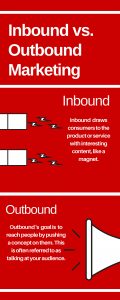 What is Inbound?
There are two types of marketing strategies: inbound and outbound. Inbound marketing is a relatively new style of marketing that draws consumers to the product or service with interesting content. Inbound marketing a combination of content marketing, blogging, and social media to connect, retouch, and retain a targeted audience.
What is Outbound?
Outbound marketing is the more traditional form of marketing in which the goal is to push a concept onto an audience. This includes direct mail, trade shows, cold calling, etc. Think of it as marketing a message out in the hopes that it will bring people in.
Which is Better?
Over the last ten years, outbound marketing has fallen out of favor, while inbound has grown in popularity with the results seen from its implementation. 46% of marketers reported that inbound marketing has a higher rate of return. On the other hand, only 12% reported outbound did.
Technology has changed how people obtain information, meaning marketers have had to change the way they reach their customers. Gone are the days where talking at consumers through radio or TV ads are enough to drive a sale. Draw in your consumers.
Social media platforms drive the market. Content consumption on Facebook alone has grown by 57% over the last two years. By dedication just 6 hours a week to social media marketing, companies have benefited with an average 66% increase in lead generation. By developing a strategy dedicated to engaging with consumers, you can begin to generate more quality leads. Targeting and creating content for people that what to engage with your product is already a bonus.
While you contemplate whether your company is outbound or inbound, remember this: outbound marketing might help push your vanity metrics such as total likes, but it will not convert repeat sales.
Want to know more? Enjoy your next cup of awesome soon. The Morning Cup is published every Monday, Wednesday, and Friday and will give you insight and tips about all of your digital media needs…plus a teaspoon of fun. Have a question? Message us on Facebook to submit a topic. Need help? Give us a call at 401.949.8000 and let us boost your brand.
About VUP
We are storytellers, strategists, planners, and artists. VUP Media is made up of digital strategists that help create and execute an array of your digital media and marketing needs. Under one roof and usually at one table, our team plans produces and places your brand and assets across all platforms. Headquartered in Greenville, Rhode Island and Delray Beach, Florida, VUP Media is a full-service Digital Media and Interactive Solution agency. Our 3,000 sq. ft studio space is packed with four post-production suites, an audio recording studio, and a unique team of creative marketing professionals, motion graphic animators, and web developers. We have a multitude of services that will take your brand to the next level in the digital world. Call 401.949.8000 or visit vupmedia.com for more information.