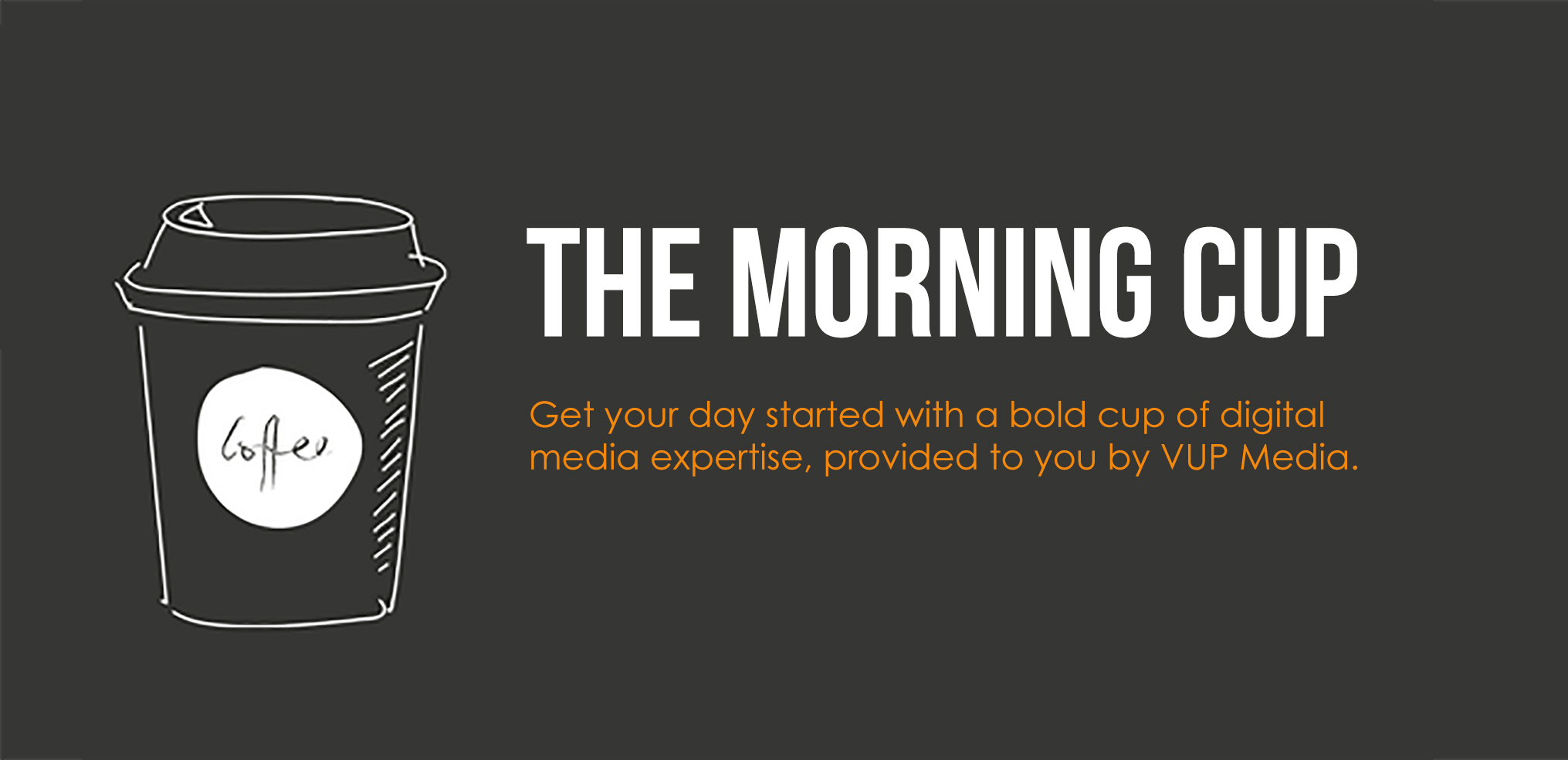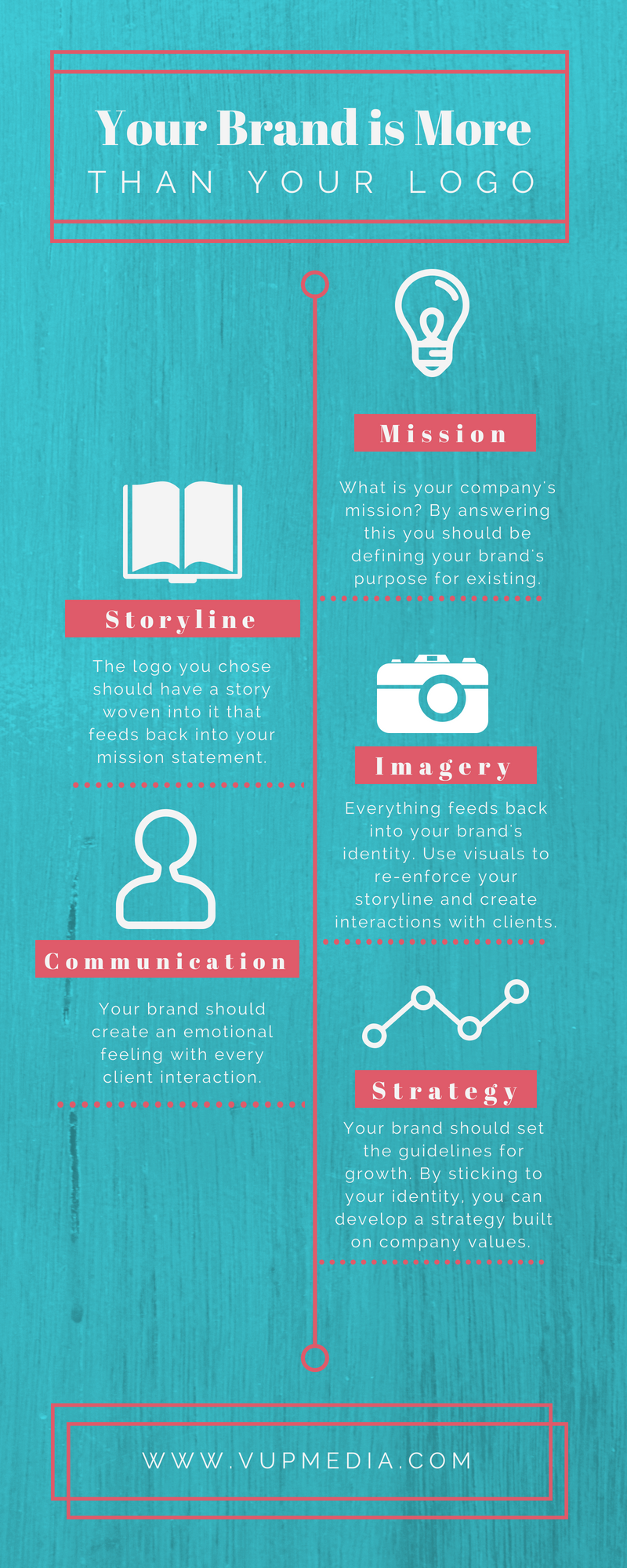 Expand Your Identity
VUP Media Insights
We can all appreciate a good logo, but I have some startling news to share… your brand should be more than your logo. Your brand should give you an edge in your market by differentiating yourself from competitors. Here are a few things to consider when building a brand that gives your company a strong vision for the future:
Mission
The company's mission sets the guidelines for the business to operate in. Your mission should outline the core values and purpose of the company. If you keep the mission statement in mind when strategizing brand placement, you are creating a more meaning marketing plan.
Storyline
Depending on your product or service, a storyline is essential in building that relationship with consumers. Studies have shown that people rely on emotions, rather than information, when making decisions about a brand. Create a storyline that helps instill an emotional response in the consumer and stays true to your company's strategic plan.
Imagery
Your logo should not be the only visual used for company's digital presence. Currently, the marketing trend is to deliver messages by visual communication. By using consistent visual concepts, you can create brand awareness and increase engagement with potential consumers.
Communication
Your brand is also reinforced by the style and modes of communication used to interact with your customers. If your brand embodies a carefree product, then the communication with consumers should reflect that.
Strategy
Your brand is your marketing strategy and vice versa. You want a brand image that grows in the direction the company wants to grow. By developing a marketing plan, you are essentially developing the way your brand will be presented to consumers.
Want to know more? Enjoy your next cup of awesome soon. The Morning Cup is published every Monday, Wednesday, and Friday and will give you insight and tips about all of your digital media needs…plus a teaspoon of fun. Have a question? Message us on Facebook to submit a topic. Need help? Give us a call at 401.949.8000 and let us boost your brand. 
About VUP
We are storytellers, strategists, planners and artists.VUP Media is made up of digital strategists that help create and execute an array of your digital media and marketing needs. Under one roof and usually at one table, our team plans, produces and places your brand and assets across all platforms. Headquartered in Greenville, Rhode Island and Delray Beach, Florida, VUP Media is a full-service Digital Media and Interactive Solution agency. Our 3,000 sq. ft studio space is packed with four post-production suites, an audio recording studio, and a unique team made up of creative marketing professionals, motion graphic animators, and web developers. We have a multitude of services that will take your brand to the next level in the digital world. Call 401.949.8000 or visit vupmedia.com for more information.