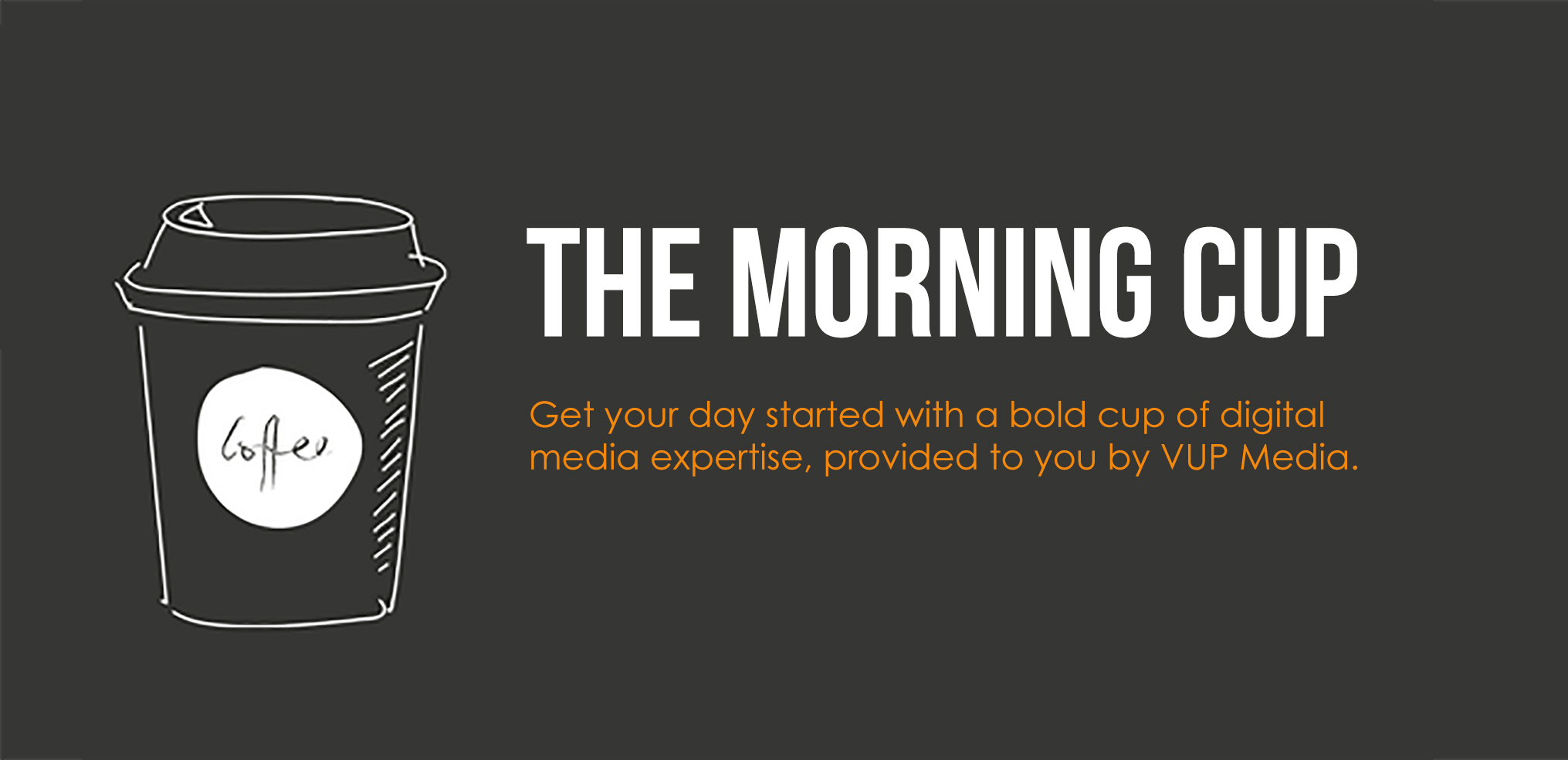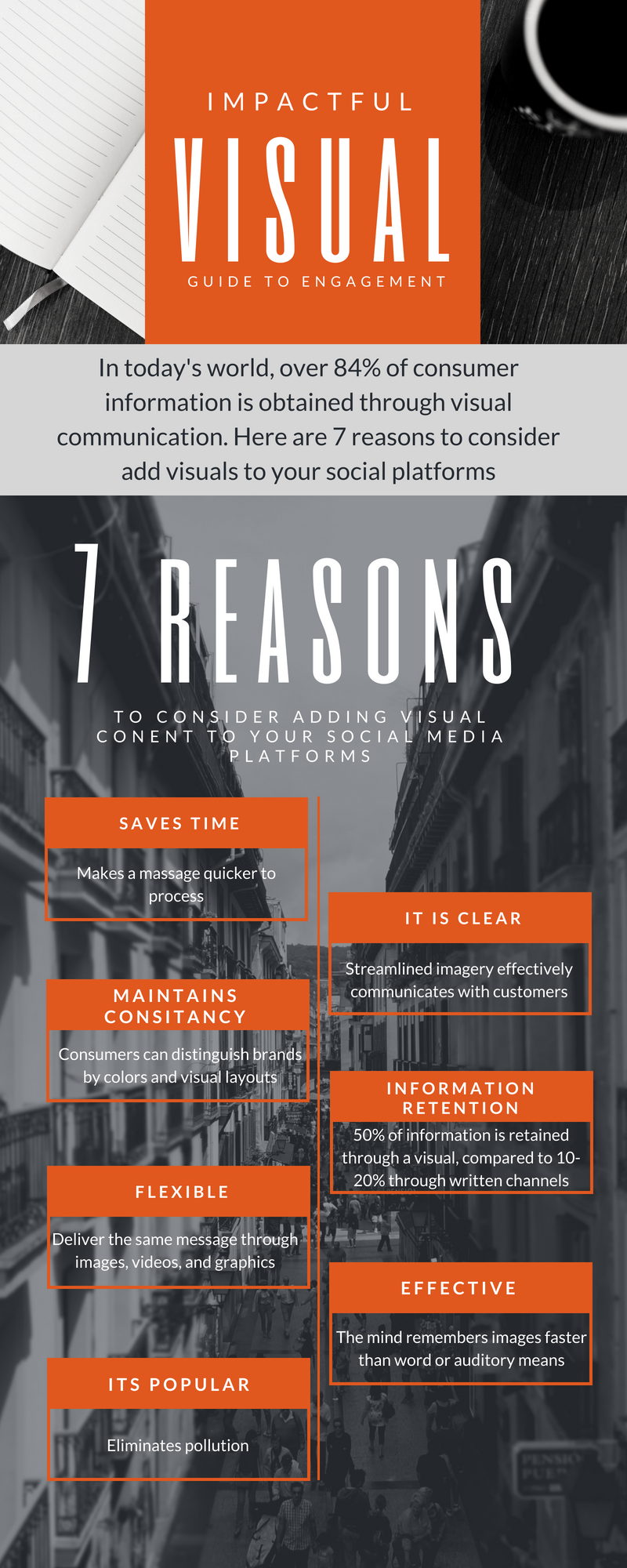 Add a Pinch of Sugar
Visual Communication
Over 84% of today's marketing strategies are being delivered through visual methods making it important to understand how the visual communication can have a positive impact on your business. Here are our top 7 reasons to start incorporating imagery into your digital marketing plan today:
Saves time



Most information is digested as fast as your fingers can scroll. As marketers, we need to deliver our message through easy-to-process channels. Research has shown that the human brain is able to process images 60,000 times faster than texts. By creating simplistic but effective visuals, you are able to grab potential customers attention before they scroll on by.
It is clear



Sometimes big chunky paragraphs get in the way of communicating with your customers. Send them a clear message through graphics. People more likely to fall in love with your product after seeing a stunning image of it rather than a detailed description.
Maintains consistency



Have you ever recognized a brand just by the color palette used in an advertisement (i.e. Target)? Using brand consistent imagery, video style, and graphics can create brand awareness and recognition with customers. Start by choosing a color palette and style that support your company's mission and start building your brand awareness today!
Information Retention



The human brain will remember images more long-term than straight text. With a digital marketing goal of having people retain your message and act upon it, present important dates, and information through still visual methods. So, if you want customers to remember that Tuesday night special, consider making it into a graphic.
Flexible



Visual communication makes it easy to be flexible when delivering the same message. You can create a graphic for your Instagram post, a video for your Facebook banner and still have the option of creating a photo to truly capture your product. This flexibility allows you to reach potential customers through multiple channels and increase your brand's visibility.
Effective



Visuals attract customer attention. With a world running on GIFS, boomerangs, and memes, help your company steal some of the spotlight by giving customers strategically marketed visuals to pause their scrolling.
It's Popular



Now we don't like to suggest doing something because everyone else is… but if it works, it works. People are more likely to engage with visuals on social media and talk about them with friends. Most importantly, visual communication has a positive impact in boosting your business.
Want to know more? Enjoy your next cup of awesome soon. The Morning Cup is published every Monday, Wednesday, and Friday and will give you insight and tips about all of your digital media needs…plus a teaspoon of fun. Have a question? Message us on Facebook to submit a topic. Need help? Give us a call at 401.949.8000 and let us boost your brand. 
About VUP
We are storytellers, strategists, planners and artists.VUP Media is made up of digital strategists that help create and execute an array of your digital media and marketing needs. Under one roof and usually at one table, our team plans, produces and places your brand and assets across all platforms. Headquartered in Greenville, Rhode Island and Delray Beach, Florida, VUP Media is a full-service Digital Media and Interactive Solution agency. Our 3,000 sq. ft studio space is packed with four post-production suites, an audio recording studio, and a unique team made up of creative marketing professionals, motion graphic animators, and web developers. We have a multitude of services that will take your brand to the next level in the digital world. Call 401.949.8000 or visit vupmedia.com for more information.