Marketing has officially been taken up a notch. The older marketing techniques that leaned on word-of-mouth hype are no longer needed. Digital marketing has taken its place and is changing the face of e-commerce as we know it.
However, despite the increasing advancements in marketing, growing companies find it hard to master. Digital marketing may be beneficial, but a different approach is required for every business model.
If you are wondering how to incorporate digital marketing into your business model, perhaps the first and most effective step is hiring a digital marketing agency. This ensures you are in touch with some of the most efficient and effective digital marketing trends of 2023.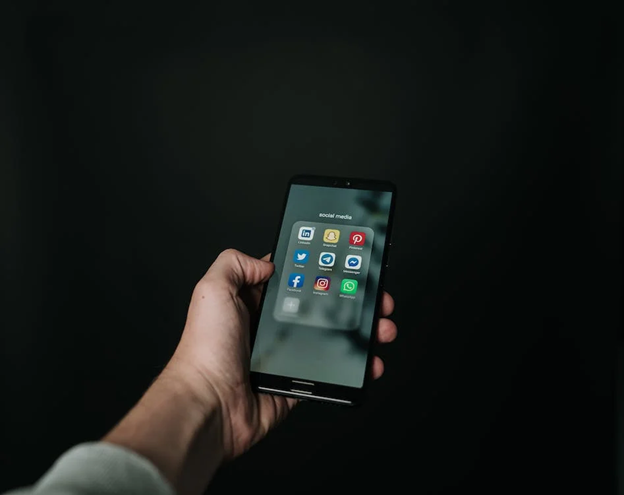 The ABCs of Digital Marketing
Before understanding the best methods to integrate digital marketing, we must understand what digital marketing means. It may mean different things for different kinds of businesses. For instance, for a company that sells clothes to teens, Instagram marketing is much more beneficial. Conversely, working people usually spend most of their time on LinkedIn.
However, digital marketing can generally be defined as using social media to increase conversions or traffic for your product. This is usually achieved through experienced professionals. However, if you don't want to spend your time and energy on the hiring process, a digital marketing company can be a great pick!
The Benefits
There's a reason why more and more companies are resorting to this method while searching for increased conversions. Digital marketing works, and it works well! It can help you filter out your audience through AI tools and connect with the right people at the right time.
You can achieve this through your website or countless other social media platforms. Through paid marketing (ads) or organic marketing, you can reach the right customer and get more traffic.
5 Essential Tips for Effective Digital Marketing
As the world moves towards artificially intelligent techniques to tweak its marketing efforts, it is essential to take that step forward. Analyze your current marketing techniques and evaluate whether there is space for digital marketing efforts.
Here are five tips that can help you along the way;
1. Originality Beats All
The best thing about your product is that it offers something unique to the world. Users should be able to see that in your design and content once they step onto your page or social media. This means that a brand identity is important.
Incorporate creativity and uniqueness into your digital marketing. Ads, along with posts and content, should follow a cohesive structure that coordinates with your brand image.
This ensures that the next time your audience sees a post or update related to your product, they will immediately recognize it. It allows your product to build space within their minds and importance that urges them to make that purchase next time.
2. Don't Shoot Arrows in the Dark
Arrows shot in the dark often miss the target. Plus, you waste the arrows you could have used elsewhere. What we mean is, utilizing your energy and important resources without market research can have the opposite effect. You may invest your time, energy, and money in Instagram marketing when most of your audience may not even spend time on it.
Ensure you know everything about your audience before investing in digital marketing. Your paid and organic marketing will set the tone for how your users interact with your product. However, visibility depends on where you post. Make sure you market to the right customer!
3. Master the Sales Funnel
Mapping out the sales funnel is a vital part of your marketing strategy. It essentially plans the route your users will take from their first encounter with your product until they make that purchase.
This journey needs to be closely monitored. The social media pages where your user spends the most time must be targeted much more than others. This ensures that more users visit your website and view your product.
Moreover, one must make this journey extremely comfortable for the user. Often, this requires market experience. If unsure, a professional digital marketing company can make this process much easier!
4. Don't Forget the SEO
SEO is the most important part of your digital marketing efforts. If your product is a destination, SEO is the necessary GPS used by customers to reach their desired solution. Make sure you are visible on that massive blueprint.
The best SEO keeps the audience in mind and strives to master relevancy. The more relevant your website is to your user, the higher you rank on Google's search results.
5. Analyze the Metrics
Without knowing what you are doing wrong, you might be unable to do it right. You don't have to spend every waking moment wondering whether your metrics are aligned. But, a quarterly analysis is necessary.
It's a simple formula. Go through your ad campaigns or organic efforts and note the things that work. Stop utilizing resources for things that do not work.
Image Link: https://www.pexels.com/photo/silver-laptop-on-white-desk-with-digital-marketing-label-on-screen-6483582/
Image Title: Laptop on Desk Displaying Digital Marketing
Alt-Text: Laptop on desk displaying digital marketing.
Image Description: Picture of a laptop on a desk displaying digital marketing.
Bonus Tip: Hire That Digital Marketing Agency
If you have been eyeing digital marketing companies for a while, perhaps it is time to hire a digital marketing agency. This can get you in touch with the best marketing tools to take your product's traffic, image, and conversions to the next level!
If you are looking for a company that puts your goals first, contact us today and get your first consultation. Our experienced professionals can analyze your product and current marketing efforts to figure out the best strategy for you!