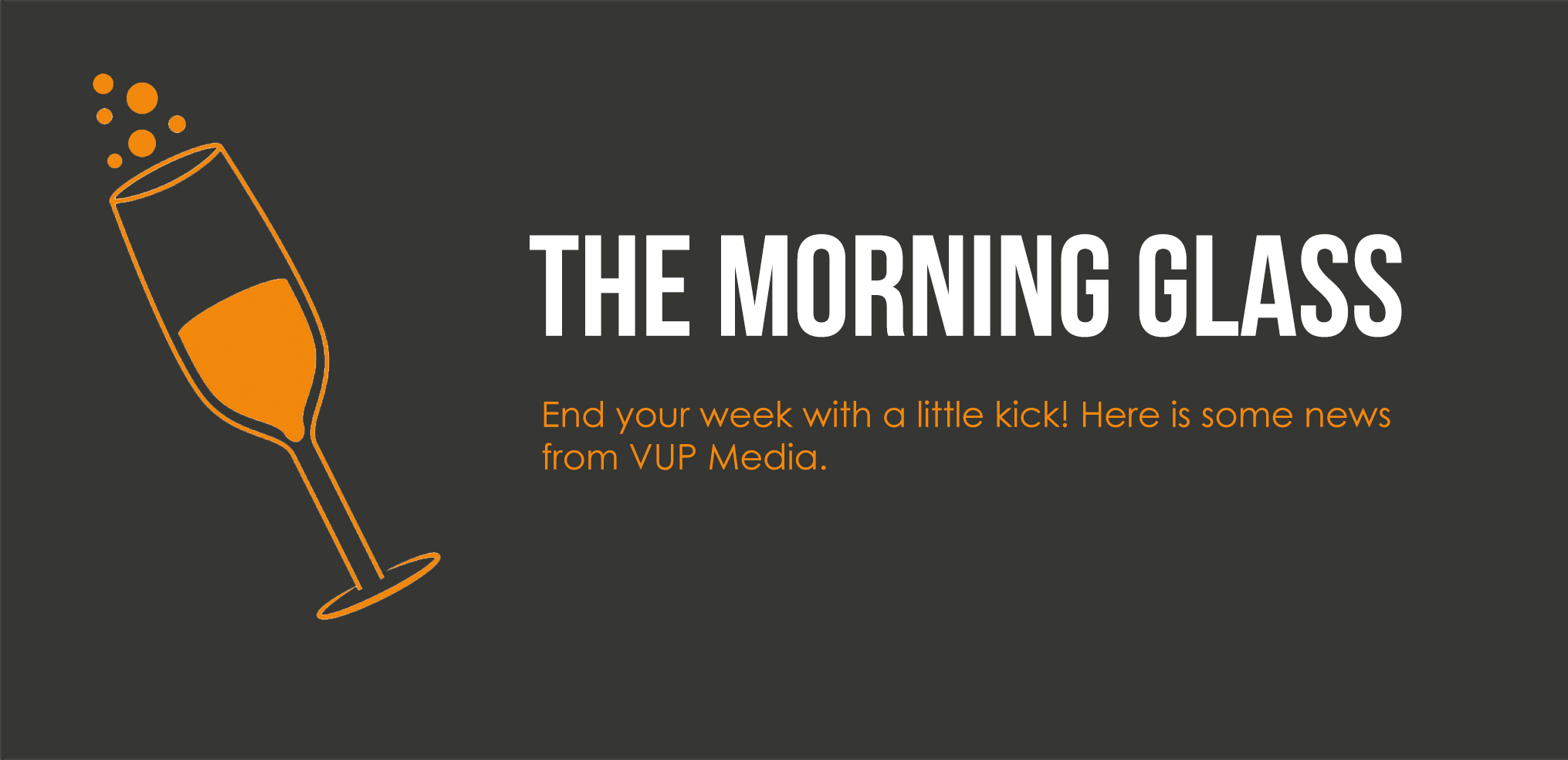 Flashback: Taking a look at Video Production's role at VUP Media
As we continue to get ready to celebrate VUP Media's 25th anniversary, we take a look back to see how far we've come and where we are going.  Every Friday we are going to take a trip down memory lane to look at the journey of one of our services. Today we are starting with video!
Video First
Video Production as been at the core of VUP Media since our beginning. VUP Media's founder, Andrew Fogell, purchased his first camera at age 14. At 21 years old, Andrew moved into video (it was first coming out at this time too!). Being one of the first to the market in videography, Andrew began working with a wedding photographer producing video for weddings. He even built his own editing suite to be able to do his own editing. In 1993, Andrew branches out on his own and incorporates Video Unlimited Productions (VUP Media).
Within his first year, Pride Automotive group reach out because they were interested in VUP Media's modern, non-linear editing approach. They were impressed by how quick the videos were produced and edited. VUP Media began producing TV commercials for all 6 of their dealerships. During this time, Andrew also began filming a half hour Realtor show, launching VUP into TV commercial and program production.
1996 brought a change to technology with DV cam (digital based recording). Armed with a new way of filming, Andrew took on producing Cooking with Nick, a popular TV cooking show that ran for several seasons. VUP Media began attracting bigger and bigger clients, moving into the corporate world. Around 2001, Andrew realized that many of his clients' needs were switching to digital. At the time, no one was producing video specifically for digital viewing. But with the birth of YouTube in 2005, companies began looking towards digital as the next marketing platform.
Today
VUP Media picked up on this trend and moved into the market of strategically creating and producing videos for the digital marketplace. We continue to be a part of the  tremendous growth in this area. VUP Media is currently taking videos to new heights with our investment in a drone with 4k video capabilities.
I know it's tempting to have another Morning Glass, but you'll have to wait until next week! The Morning Glass is published every Monday, Wednesday, and Friday to provide insight and tips for all your digital media needs…plus a teaspoon of fun.
Have a question? Message us on Facebook to submit a topic. Need help? Give us a call at 401.949.8000 and let us boost your brand. 
About VUP
We are storytellers, strategists, planners, artists. VUP Media consists of digital strategists that help create and execute an array of your digital media and marketing needs. Under one roof and usually at one table, our team plans, produces, and places your brand and assets across all platforms. Headquartered in Greenville, Rhode Island and Delray Beach, Florida, VUP Media is a full-service Digital Media and Interactive Solution agency. Our 3,000 sq. ft studio space is home to four post-production suites, an audio recording studio, and a unique team of creative marketing professionals, motion graphic animators, and web developers. We have a multitude of services that will take your brand to the next level in the digital world. Call 401.949.8000 or visit vupmedia.com for more information.