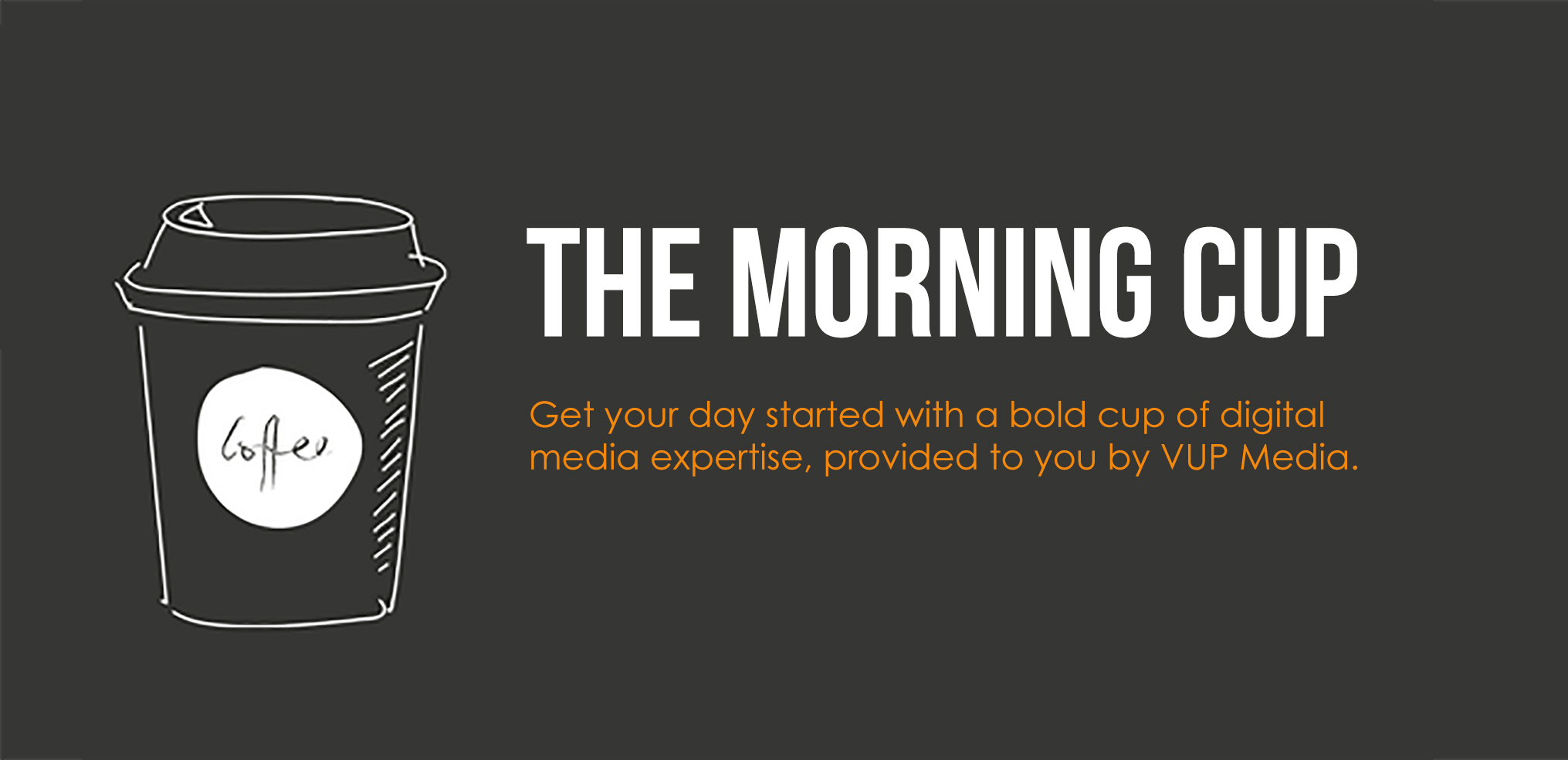 Should You Re-brand?
Take a step back and look at your entire brand, does it need to be refreshed? This should be a well thought out decision. Here are just a few things to consider if you are thinking about re-branding: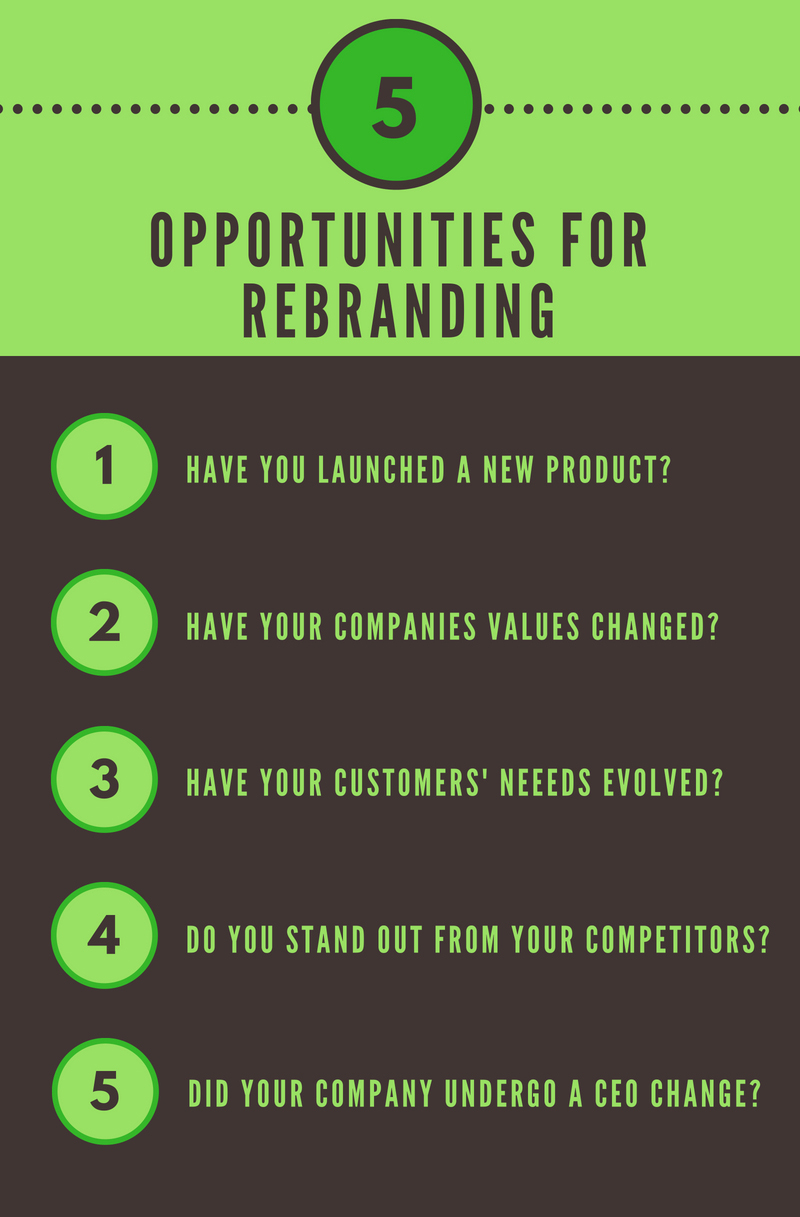 Have you launched a new product?
If your company has expanded their product library, this could be a window of opportunity to re-brand. If the new product will drive considerably more attention to your company, this could get your re-brand publicized so your current customers see what's new. However, re-branding every time you launch a new product is not the answer. This will cause confusion to your customers.
Have your companies mission or values changed?
Has your company changed directions in what is important internally? Let your customers know with a new color palette, font choice, or over all logo redesign. A simple re-brand with one or more of these elements could bring a whole new look or feel to your company that consumers will be interested in.
Have your customers' needs evolved?
As a small company, you may have offered a limited amount of services or products and your customers may have been very satisfied with those. However, as time goes on, your customers may have suggestions on what they would like you to provide in the future. Taking these suggestions into consideration and choosing what to move forward with may call for a re-brand as well. Your company is not the same startup it was at the beginning. A re-brand to showcase your new endeavors would be a good business move.
Do you still stand out from competitors?
If your competitors are ahead of you in sales, customers, or any sort of popular competition, this could be another reason to re-brand. Re-branding can boost sales and create a point of interest to your demographic you are trying to reach.
Did your company recently undergo a merger or CEO change?
If your company has changed ownership or merged with another company, this could be another opportunity to re-brand. This opens up a whole new demographic of people who are expecting a fresh look and feel to your company.
Want to know more? Enjoy your next cup of awesome soon. The Morning Cup is published every Monday, Wednesday, and Friday and will give you insight and tips about all of your digital media needs…plus a teaspoon of fun. Have a question? Message us on Facebook to submit a topic. Need help? Give us a call at 401.949.8000 and let us boost your brand. 
About VUP
We are storytellers, strategists, planners and artists. VUP Media is made up of digital strategists that help create and execute an array of your digital media and marketing needs. Under one roof and usually at one table, our team plans, produces and places your brand and assets across all platforms. Headquartered in Greenville, Rhode Island and Delray Beach, Florida, VUP Media is a full-service Digital Media and Interactive Solution agency. Our 3,000 sq. ft studio space is home to four, post-production suites, an audio recording studio, and a unique team of creative marketing professionals, motion graphic animators, and web developers. We have a multitude of services that will take your brand to the next level in the digital world. Call 401.949.8000 or visit vupmedia.com for more information.