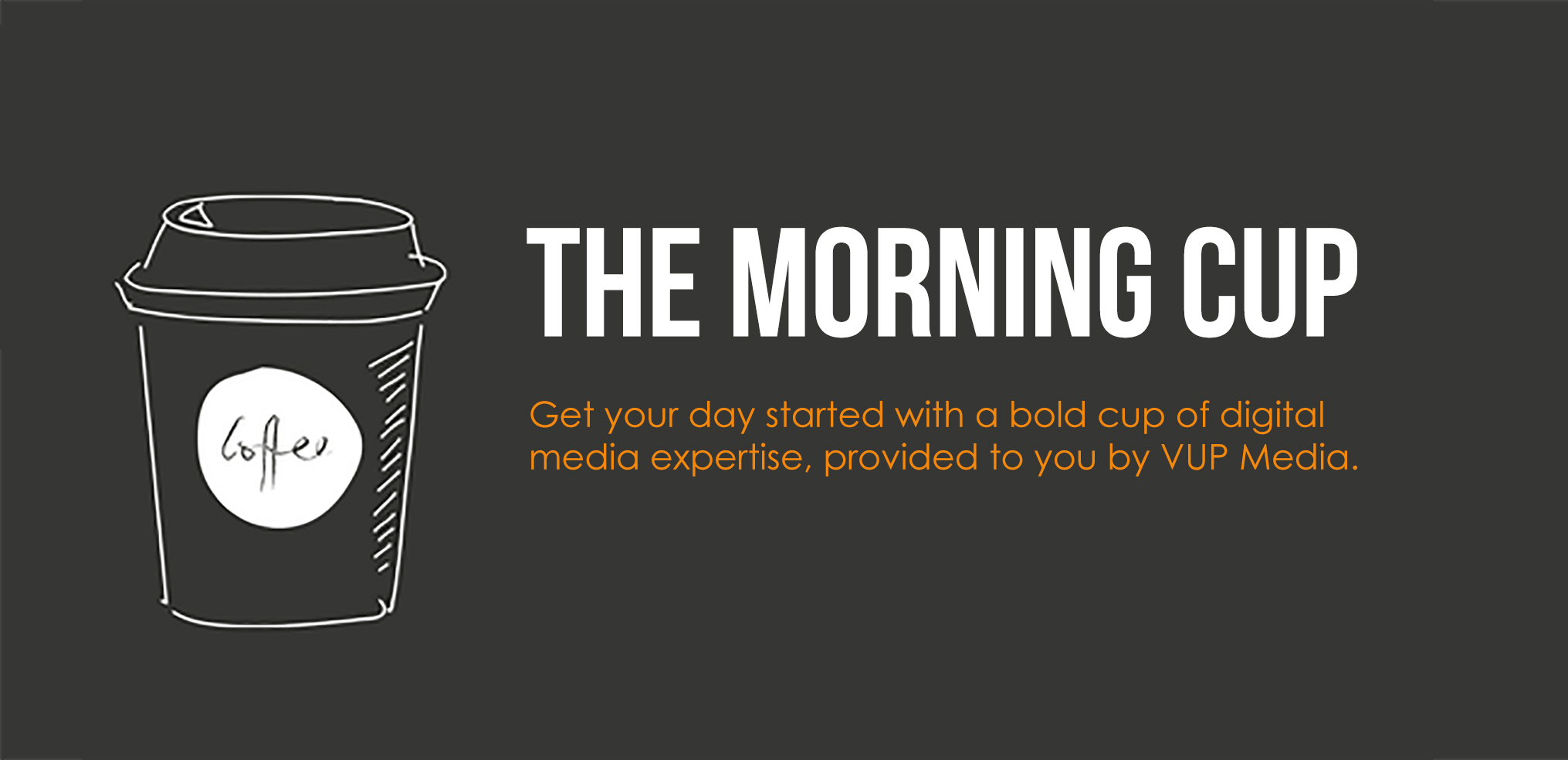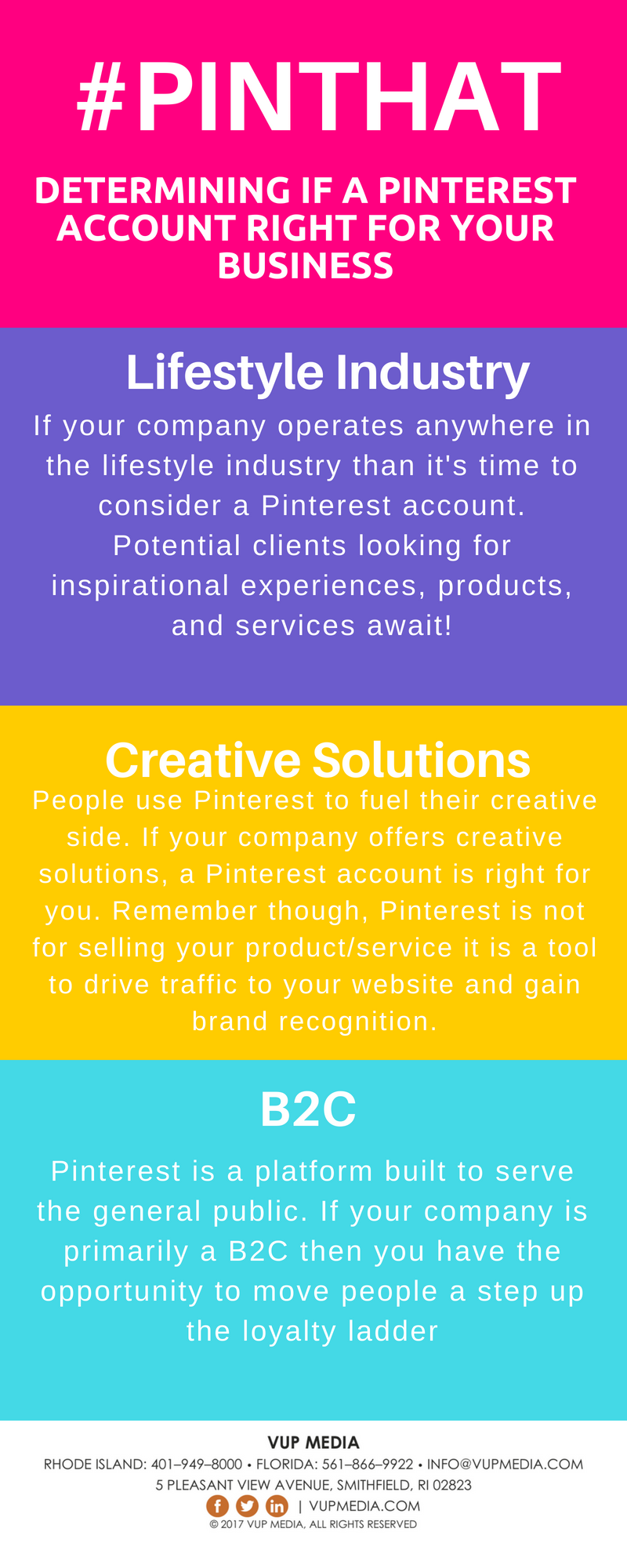 #PINIT
Marketing to a New Audience
Pinterest is one of the more up and coming social media platforms that seem to be gaining more and more traction every day. With the DIY culture grow and people looking for inspiration and creativity, Pinterest reaches an audience of over 150 million Pinners. So how do you decide if Pinterest is right for your business? We've compiled categories to help you determine if opening a business account is the right fit.
Lifestyle Industry
If your company operates anywhere in the lifestyle industry, it's time to consider a Pinterest account. Potential clients are using Pinterest for inspirational experiences, products, and services to fill their life. Having an account gives you access to this target market and allows them to pin your products that link back to your website.
Creative Solutions
People use Pinterest to fuel their creative side. If your company offers creative solutions, a Pinterest account is right for you. Remember though, Pinterest is not a platform for selling your product/service, it is a tool to drive traffic to your website and gain brand recognition.
B2C
Pinterest is a platform serving the public. Companies that are primarily B2C (business to consumer) have the opportunity to move people a step-up brand loyalty ladder. Pinning not only what your company has to offer but creating boards that show your inspiration or complimentary products creates a deeper relationship. For businesses that offer membership, Pinterest is an additional way to interact with current members. Create boards that will be relevant to your members. Pinterest boards provide added value but requires you to constantly evaluate your client demographics.
Want to know more? Enjoy your next cup of awesome soon. The Morning Cup is published every Monday, Wednesday, and Friday and will give you insight and tips about all of your digital media needs…plus a teaspoon of fun. Have a question? Message us on Facebook to submit a topic. Need help? Give us a call at 401.949.8000 and let us boost your brand. 
About VUP
We are storytellers, strategists, planners and artists.VUP Media is made up of digital strategists that help create and execute an array of your digital media and marketing needs. Under one roof and usually at one table, our team plans, produces and places your brand and assets across all platforms. Headquartered in Greenville, Rhode Island and Delray Beach, Florida, VUP Media is a full-service Digital Media and Interactive Solution agency. Our 3,000 sq. ft studio space boasts four post-production suites, an audio recording studio, and a unique team of creative marketing professionals, motion graphic animators, and web developers. We have a multitude of services that will take your brand to the next level in the digital world. Call 401.949.8000 or visit vupmedia.com for more information.