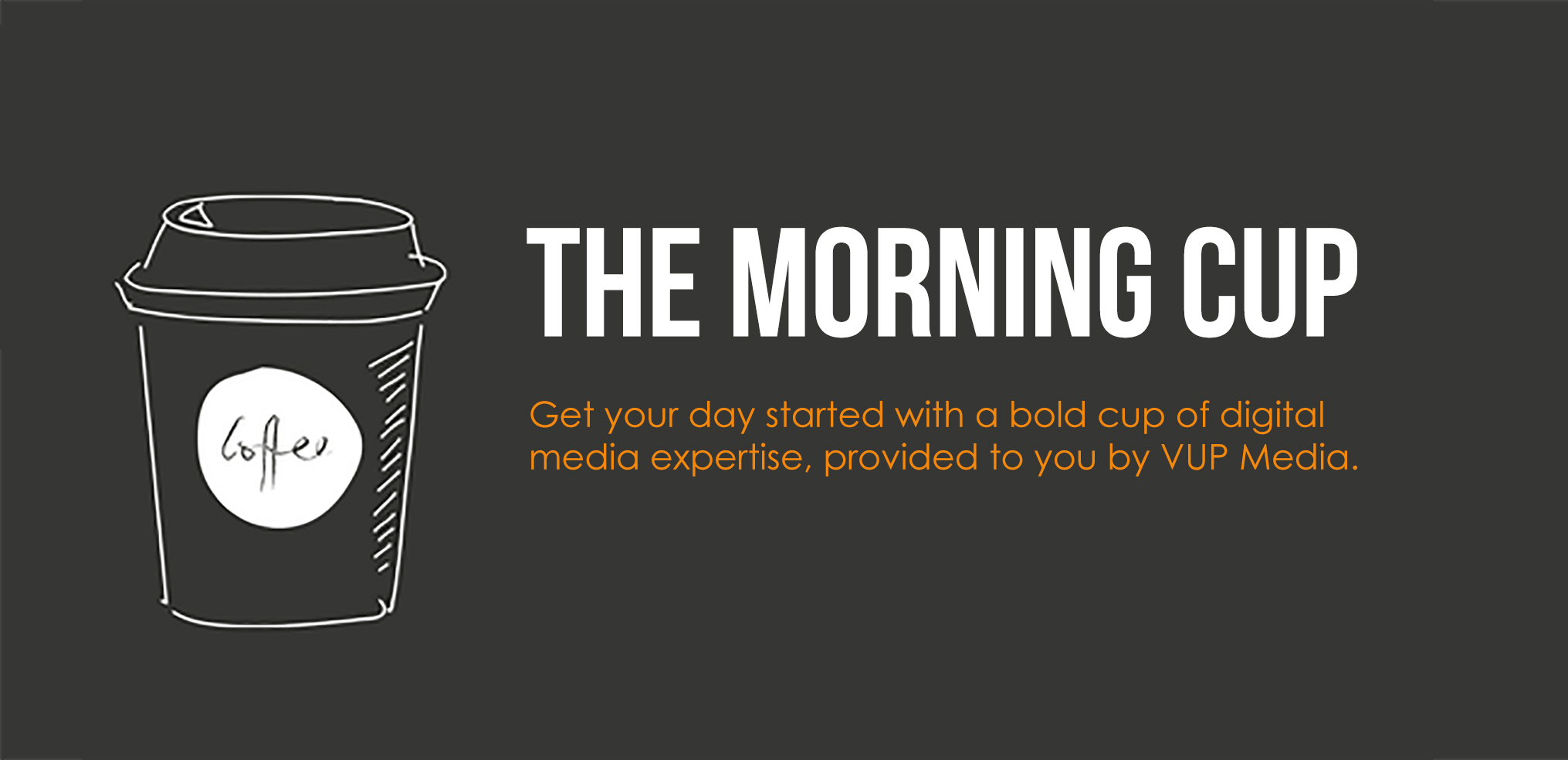 My Design Checklist
Diving Into a Designer's Brain
As designers, we need a briefing on the project prior to diving in and creating a masterpiece for you. We need to get into the mindset of the company, project, and goals so we are able to execute accordingly. Here are eight items we always ask our clients: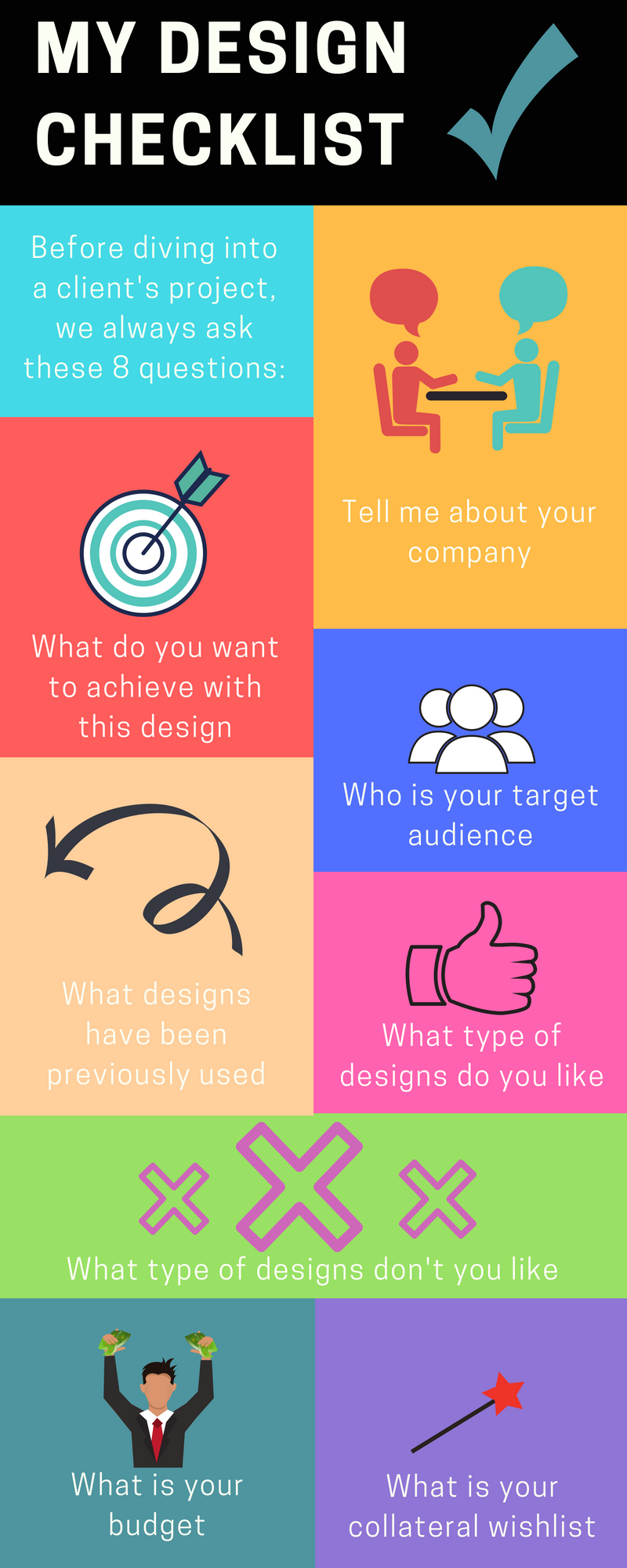 Tell Me About Your Company
First things first, we need to know about the company. Is it a start up? Has it been around for a while? What is the company's mission statement? What are the company's values? Are there brand guidelines to follow?
What Do You Want to Achieve With this Design?
Next, we need to know what the goals are of this design. Is the client wanting to expand and bring in more clientele with this specific design? Is this going to be used in a campaign setting?
Who is Your Target Audience?
As a designer, we need to know who to target so they can digest and accept the creation. If a design doesn't appeal to that specific target audience, then the whole project is essentially a waste.
What Have You Used Previously?
We would like to see what collateral you have used in the past. What do you like about it and what do you hate about it. Showing what has been done previously can really help you designer get a feel for what direction you are wanting to go in.
What Type of Designs Do You Like?
Create a mood board! Find images on Google, Pinterest, Dribble or wherever you get your inspiration and show your designer what you like about them.
What Type of Designs Don't You Like?
Create another mood board but for this one, include design images you want to stray away from. This can help your designer cater the design better to your taste.
What is Your Budget?
Your budget will depend on the variety of collateral that your designer is able to offer to you. Your designer doesn't want to create a piece that wasn't budgeted for.
What Exactly Do You Want Produced?
This is where we develop your wish list. Do you want print collateral, web designs, email or social campaigns? The possibilities are endless but we need to make a task list so that everyone is on the same page and knows exactly what needs to be complete.
Want to know more? Enjoy your next cup of awesome soon. The Morning Cup is published every Monday, Wednesday, and Friday and will give you insight and tips about all of your digital media needs…plus a teaspoon of fun. Have a question? Message us on Facebook to submit a topic. Need help? Give us a call at 401.949.8000 and let us boost your brand.
About VUP
We are storytellers, strategists, planners and artists. VUP Media is made up of digital strategists that help create and execute an array of your digital media and marketing needs. Under one roof and usually at one table, our team plans, produces and places your brand and assets across all platforms. Headquartered in Greenville, Rhode Island and Delray Beach, Florida, VUP Media is a full-service Digital Media and Interactive Solution agency. Our 3,000 sq. ft studio space is packed with four post-production suites, an audio recording studio, and a unique team made up of creative marketing professionals, motion graphic animators, and web developers. We have a multitude of services that will take your brand to the next level in the digital world. Call 401.949.8000 or visit vupmedia.com for more information.