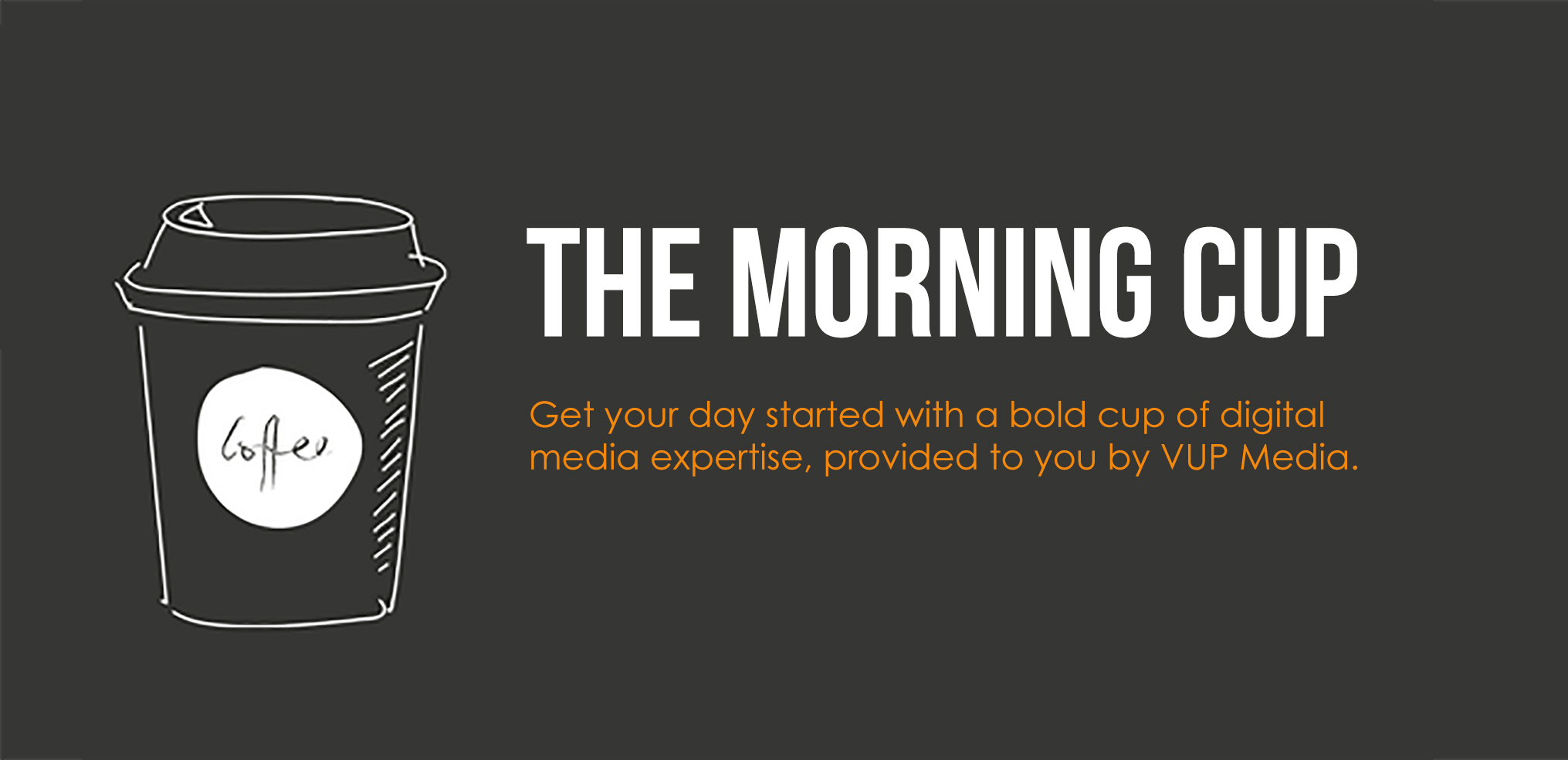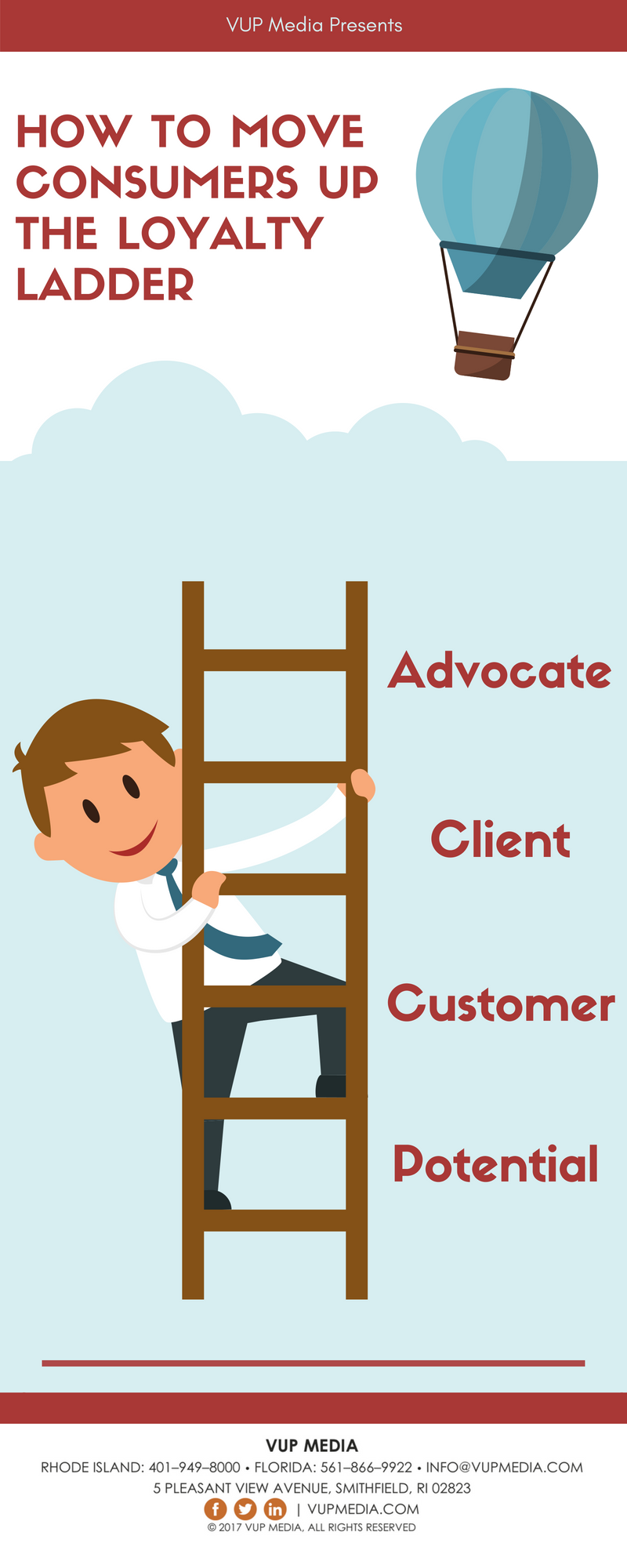 Time to Climb
Let's talk Brand Loyalty
Visualize a ladder when you think of the relationship between a company and consumers. It takes steps to create brand loyalty.  Through marketing strategy, we want to move people up the ladder from potential customers to brand advocates.
It is important to remember that you cannot move people up more than one step at a time. By understanding your who your target audience is, you can narrow the campaign focus while getting better results!
Just as you would converse with a stranger differently than your friend, you must communicate differently with a prospecting consumer than a client. A client already knows who you are and what your brand offers. Creating marketing strategies for them require completely different content than for a prospecting consumer who has never heard of your company.
By increasing your engagement with consumers, you can begin to move them up your brand loyalty ladder. The higher up on the ladder they are, the more of long-term relationship you have. 
Want to know more? Enjoy your next cup of awesome soon. The Morning Cup is published every Monday, Wednesday, and Friday and will give you insight and tips about all of your digital media needs…plus a teaspoon of fun. Have a question? Message us on Facebook to submit a topic. Need help? Give us a call at 401.949.8000 and let us boost your brand. 
About VUP
We are storytellers, strategists, planners and artists.VUP Media is made up of digital strategists that help create and execute an array of your digital media and marketing needs. Under one roof and usually at one table, our team plans, produces and places your brand and assets across all platforms. Headquartered in Greenville, Rhode Island and Delray Beach, Florida, VUP Media is a full-service Digital Media and Interactive Solution agency. Our 3,000 sq. ft studio space is packed with four post-production suites, an audio recording studio, and a unique team made up of creative marketing professionals, motion graphic animators, and web developers. We have a multitude of services that will take your brand to the next level in the digital world. Call 401.949.8000 or visit vupmedia.com for more information.