At VUP Media, we have had the pleasure assisting the Chelo's Hometown Bar & Grille Restaurant Group with revitalizing their corporate identity on a large spectrum.
From graphic/print design, television and radio production, to media buying and social media management; we have created high-quality, imaginative, and visually engaging materials in every medium for the Chelo's corporation.
The VUP Media Team develops and conveys fresh, clear, and effective communication platforms tailored to fit Chelo's specific needs and budget.  With a total of 10 locations under the Chelo's umbrella, this is no easy feat; but it has certainly been a fulfilling experience!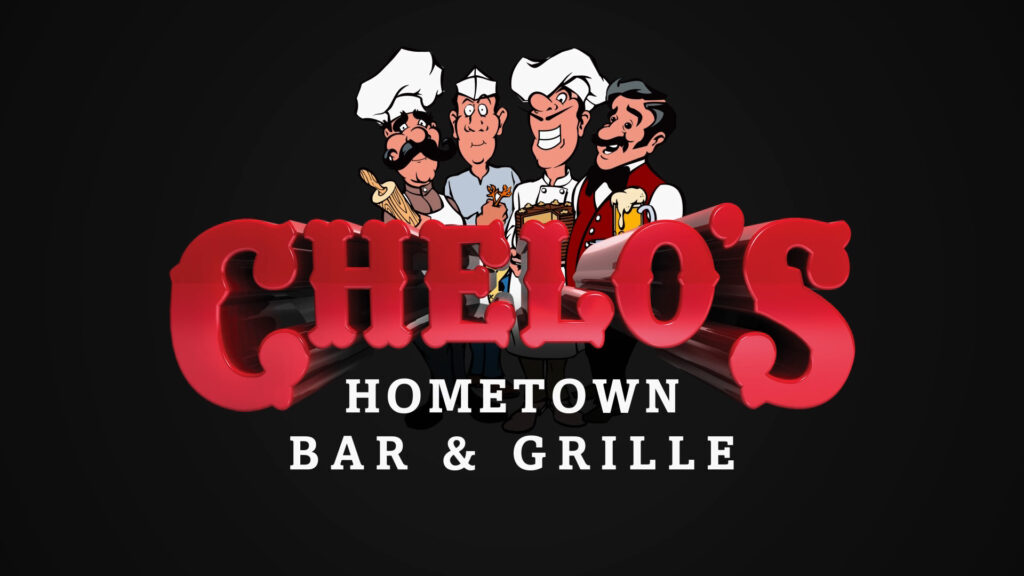 The Chelo's Hometown Bar & Grille Restaurant Group's branding campaign began with a simple capabilities presentation by Video Unlimited Productions, Inc.  Our team at VUP Media (a division of Video Unlimited Productions) used analytics, effective imagery, and in-depth research to demonstrate where the restaurant group's brand currently stands and where it needed to evolve to.  As a result, we were hired as Chelo's full service advertising/media agency. Over the course of our relationship, VUP created:
Enhanced Logos (Chelo's and Rhody Joe's)
Design of 4 Websites (Chelos.com | Chelos mobile | RhodyJoes.com | ChelosCaters.com)
Production of 12 HD Video Commerical Spots
Media Buy with a reach of more than 1.3 million homes
Graphic/Print Design (Menus, caddy cards, gift cards, magazine advertisements, and more!)
Social Media Marketing Integration (Lifts in Chelo's social fan base by 158% and an increase of click through rates)
Email Marketing (design, deployment, and increased open and click through rates)
Website Analytics and site insights
Increased online visibility from 400 unique visitors monthly visits (old site) to 18,000+ monthly unique visitors following the launch of its new website….and continued growth and visibility!
To say the least, the VUP team rose to occasion and not only fulfilled every request; but ahead of schedule and with more flair!  At VUP Media we have a complete in-house staff that works on copywriting, production, editing, and distribution from concept through delivery.
Take peek at our Chelo's work: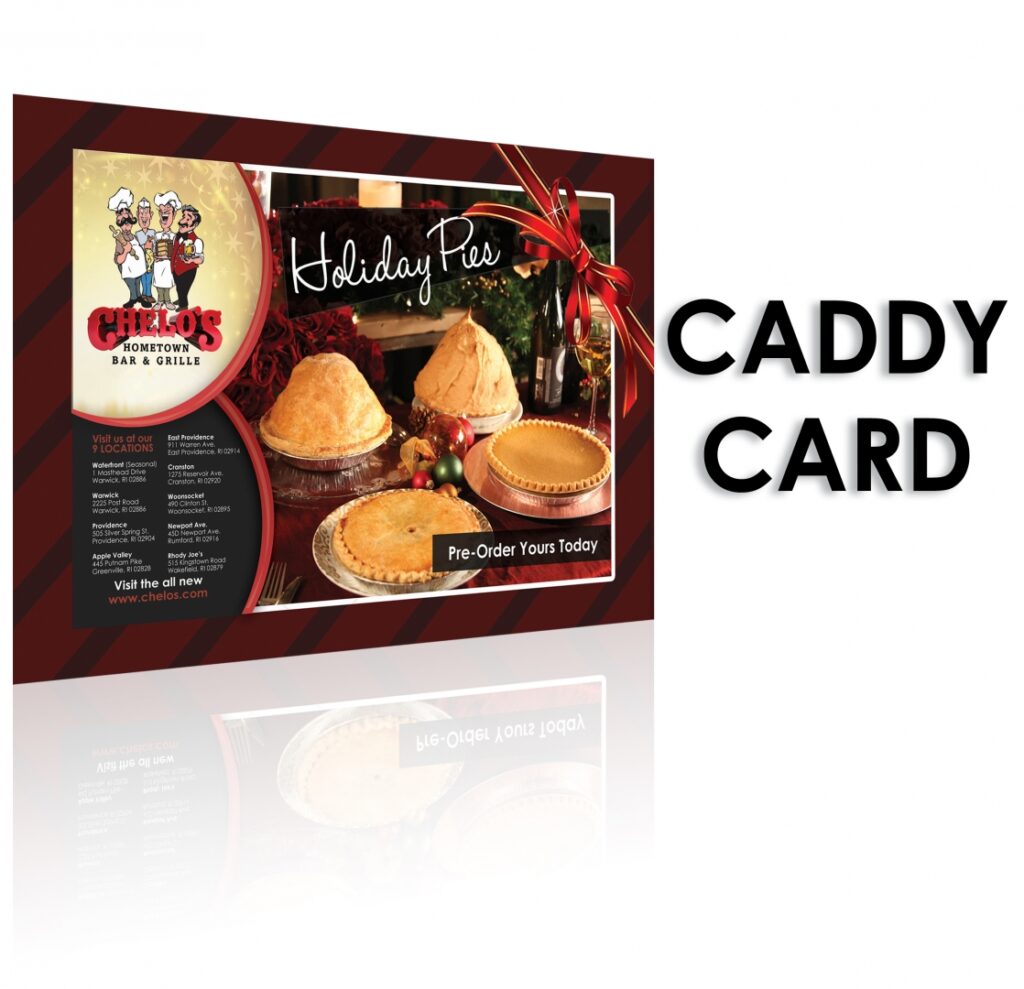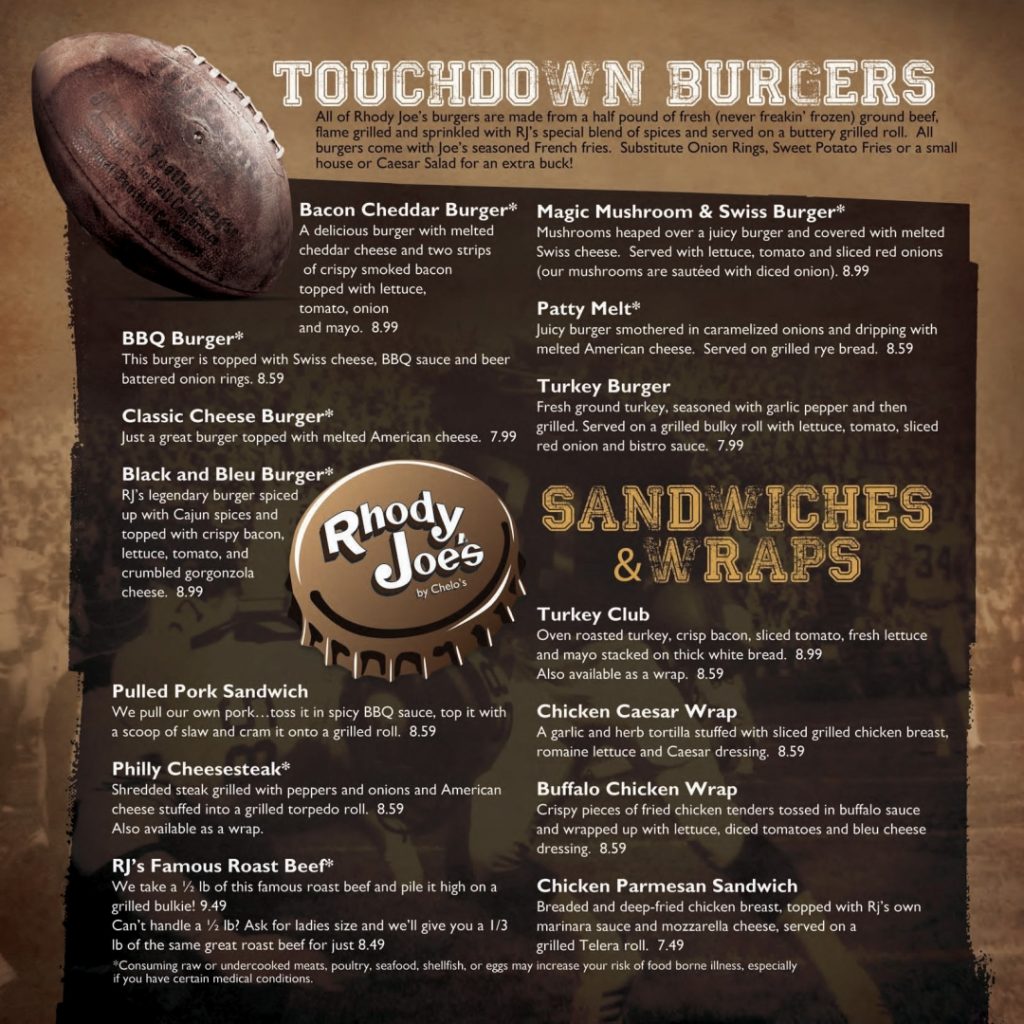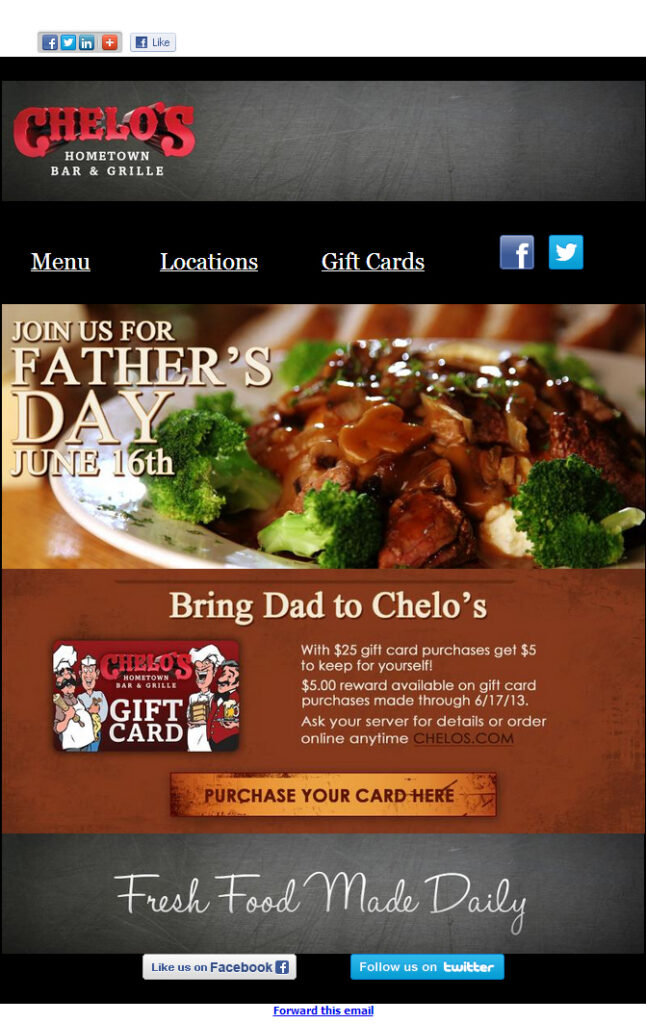 We apply strategic planning to aid every client in creating television ad concepts and scripts to bring a well developed message to a wide audience.  Through successful Media Buying, we make sure our clients' messages are in the right place at the best price. VUP Media truly is your one stop source for all of your advertising needs.